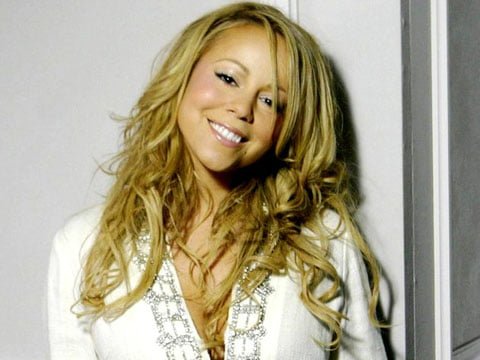 Mariah seems to be on a comeback streak lately! Currently, Mariah, 42, is in talks with American Idol to garner herself a come up of $17 million as one of the newest judges on the show. Now, the singer is set to be honored by Broadcast Music, Inc. (BMI) for the Icon Award at the BMI Urban Awards on Sept. 7.
Mariah will join a legendary cast of past honorees including, Al Green, The Jacksons, and James Brown.
Mariah has had an outstanding career in the music business. Over the last two decades, Carey has had at least 18 number one hits and sold more than 200 million records worldwide.
"Mariah Carey is one of the most prolifically successful songwriters of the last several decades in any genre of music," a statement from BMI reads. "With her distinct five-octave vocal range and the finesse with which she scaled it, Carey defined the modern pop performance, delivering the songs she wrote with awe-inspiring grace and power."
Along with all of this goodness that is flowing her way, Carey is also set to release a new single titled, "Triumphant (Get 'Em)". Yesterday she tweeted, "I wrote TRIUMPHANT when I was going through a difficult time & it helped me get through it. When u hear it, pay attention 2 the lyrics #WIN"
Mariah has enlisted the help of hip hop heavy Rick Ross and MMG labelmate Meek Mill for the track which will be out in early August.