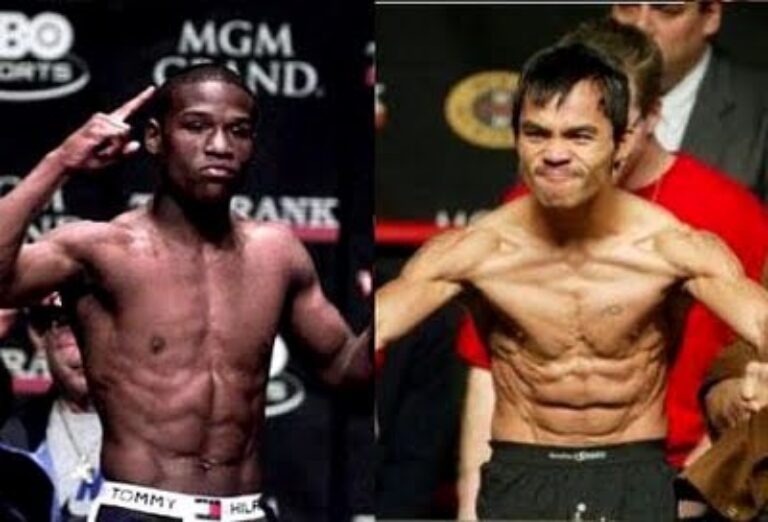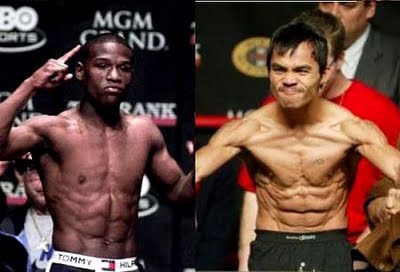 Top Rank promoter Bob Arum is on a flight to Manila in the Philippines for a meeting with Manny Pacquiao to inform him that Floyd Mayweather has agreed to terms for a March 13 megafight, according to a source familiar with the negotiations.
The New Orleans Superdome, the Dallas Cowboys' Stadium, and the MGM Grand in Las Vegas are the leading candidates for the fight, according to the source.
Las Vegas is also building a 30,000 seat outdoor stadium "for the fight," according to the source, "but there is always the MGM or the Thomas & Mack."
Arum is on a 15-hour flight, with a stop in Vancouver, "so it could be tomorrow, or it could take a day or two" before Pacquiao's decision is made, the source said.
Golden Boy Promotions' Richard Schaefer is handling Mayweather's side of the negotiations.
Yahoo! Sports' Kevin Iole first reported the story.
The Pacquiao-Cotto fight credentialed 450 media members, and the Mayweather-Pacquiao fight would likely double that.
Bob Arum told FanHouse earlier on Tuesday that Pacquiao would consider the pursuit of an eighth world title against WBA junior middleweight champ Yuri Foreman if a fight with Mayweather wasn't made.
But "Mayweather always has been the No. 1 target," the source said.