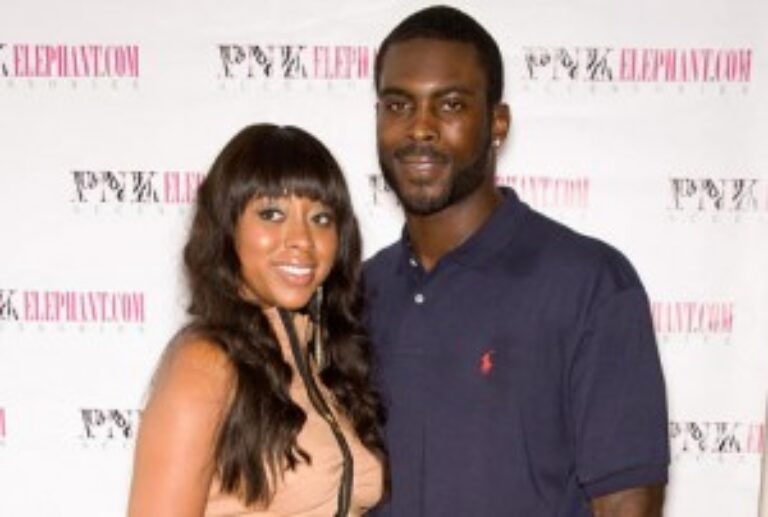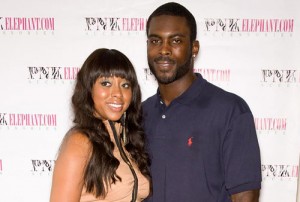 I guess football players are catching the more than balls these days. Seems a case of the wedding bug is going around and it's latest victim, Michael Vick and fiance', or shall I say, former fiance' now "Mrs.", Kijafa Frink. Over the weekend, the couple tied the knot in what guests in attendance called, a wedding unlike no other.
The Philadelphia Eagles Quarterback, Michael Vick finally tied the knot to his girlfriend who remained faithful, even throughout his 23-month prison sentence. The couple celebrated their nuptials in Miami Beach at the Fontainebleau Resort on Saturday.
From what we're hearing, the wedding was all glitz and glamour. One person even described it as a wedding for not just another football player or ordinary person, but a wedding for a head of state.
All of the guests who arrived for the ceremony were asked to wear rubber wrist bands that read, "Crazy Love". Also in attendance were five uniformed police officers that constantly patrolled the event at the ceremony and reception in a private ballroom at the swanky resort.
After the pair exchanged vows and said their "I Do's", they received a rousing standing ovation from family, friends and a few of Michael's teammates including Redskins cornerback DeAngelo Hall, free agent Plaxico Burress, Vick's agent Joel Segal and Eagles head coach Andy Reid.
I'm not too fond of what I heard was on the menu which included chicken and waffles and a cake that was described as at least 9 feet tall.
Post wedding, on Sunday night, Michael and Kijafa treated close friends and family to dinner at Prime 112 in South Beach.