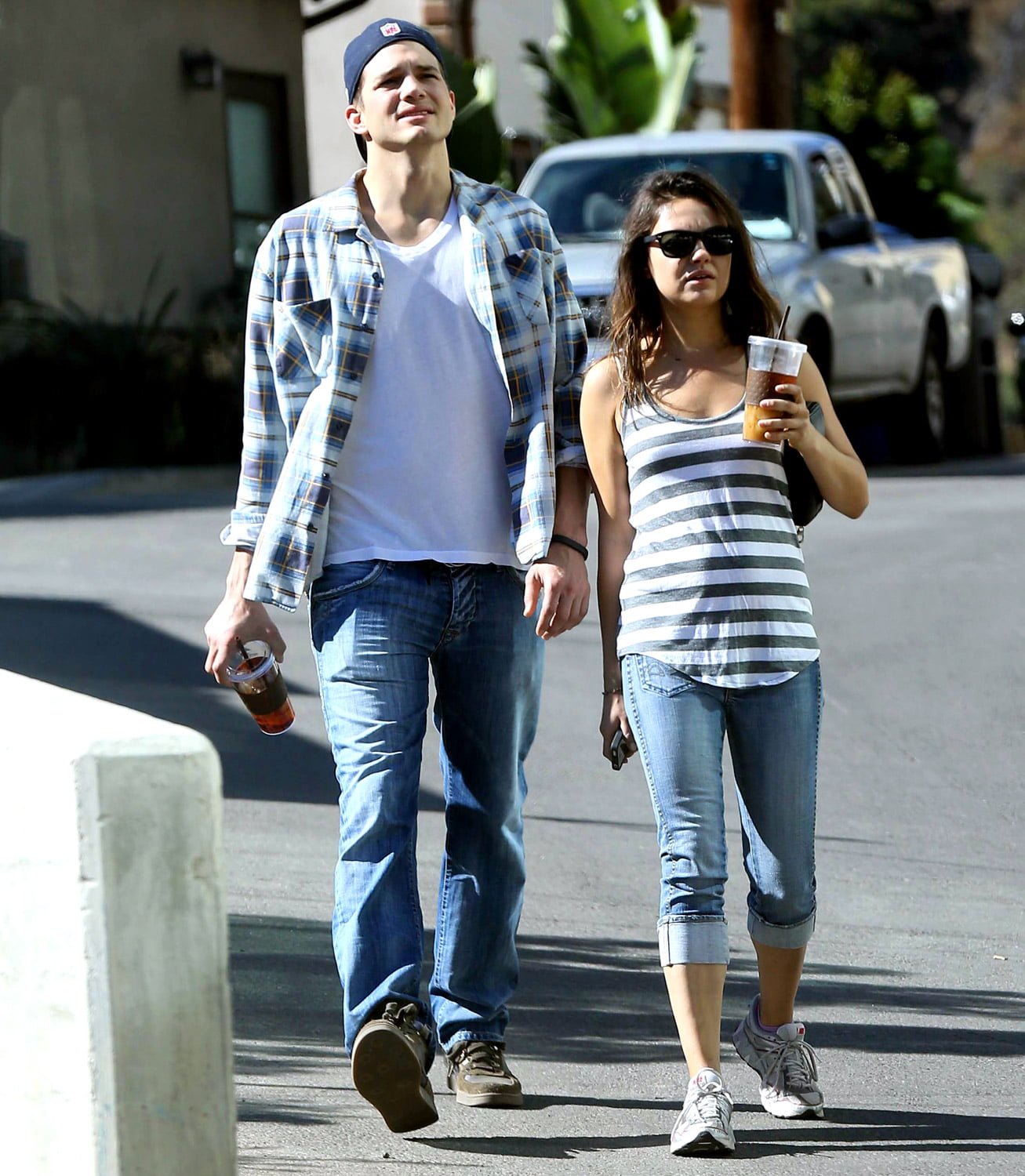 First comes engagement, then comes the baby carriage — at least for Mila Kunis and Ashton Kutcher. Less than a month after announcing their engagement, sources have revealed that the adorable couple is expecting their first baby. So for now — at least according to sources — the couple's wedding plans will be on hold until after the birth of the baby.
Kutcher, 36, and Kunis, 30, originally met in 1998 while they were starring together on the "That '70s Show." At the time, Kunis was involved with Macaulay Culkin, and Kutcher was in a relationship with Brittany Murphy. According to CNN.com, Kutcher was Kunis' first kiss. Although the kiss was strictly for the cameras, it apparently left a lasting impression on the couple.
Of course, Kutcher eventually moved onto his very high-profile relationship with uber-cougar, Demi Moore. The two, who were married in 2005, separated in 2011, after incriminating pictures began popping up on the Internet of Kutcher frolicking with other girls. The couple's separation was particularly bitter, with Moore famously dragging her heels and drawing out the proceedings.
In the meantime, Kutcher and Kunis managed to find their way into each other's arms, but the two had to play it somewhat coy until his divorce could be finalized. That finally occurred in November 2014.
Now, with a new baby on the way and a wedding on the horizon, these two star-crossed lovers may finally be on the road to happiness together.