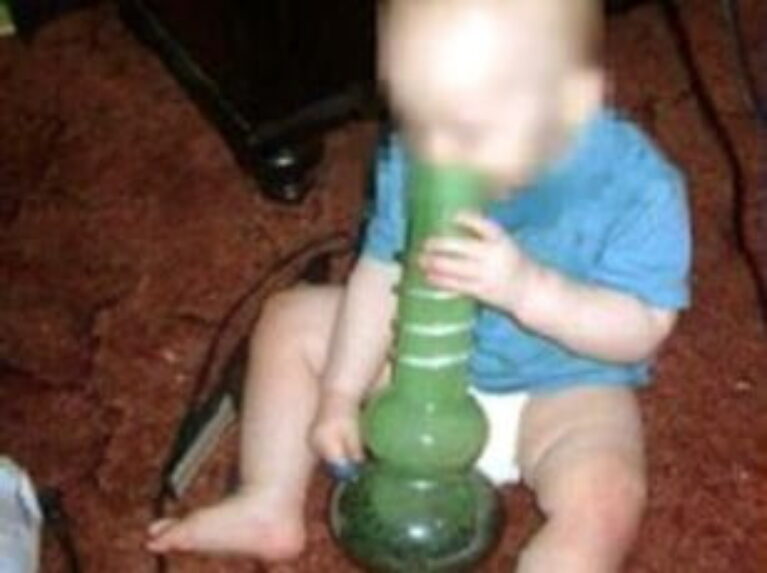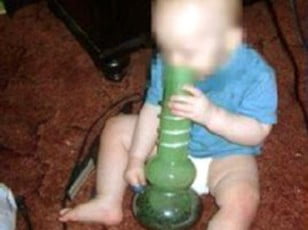 A young Florida mom has taken a hit for posting a photo of her baby holding a bong on Facebook.
Rachel Stieringer, 19, of Keystone Heights, Fla., was arrested and charged with one count of possession of drug paraphernalia, authorities said.
A photograph of her 11-month-old son playing with a large green bong shot across the Internet and prompted a concerned citizen to alert Florida authorities.
Stieringer said it was a joke. "If u look at the picture u can see that there is no bowl in the TABACCO [sic] pipe," she wrote on her Facebook page, according to The New York Post. "And i took a pic to show one [expletive] person and it was a mistake. I would never ever ever let him get high."
After drug testing the little boy, authorities confirmed that the baby didn't get high. But they said they couldn't understand where Stieringer was coming from.