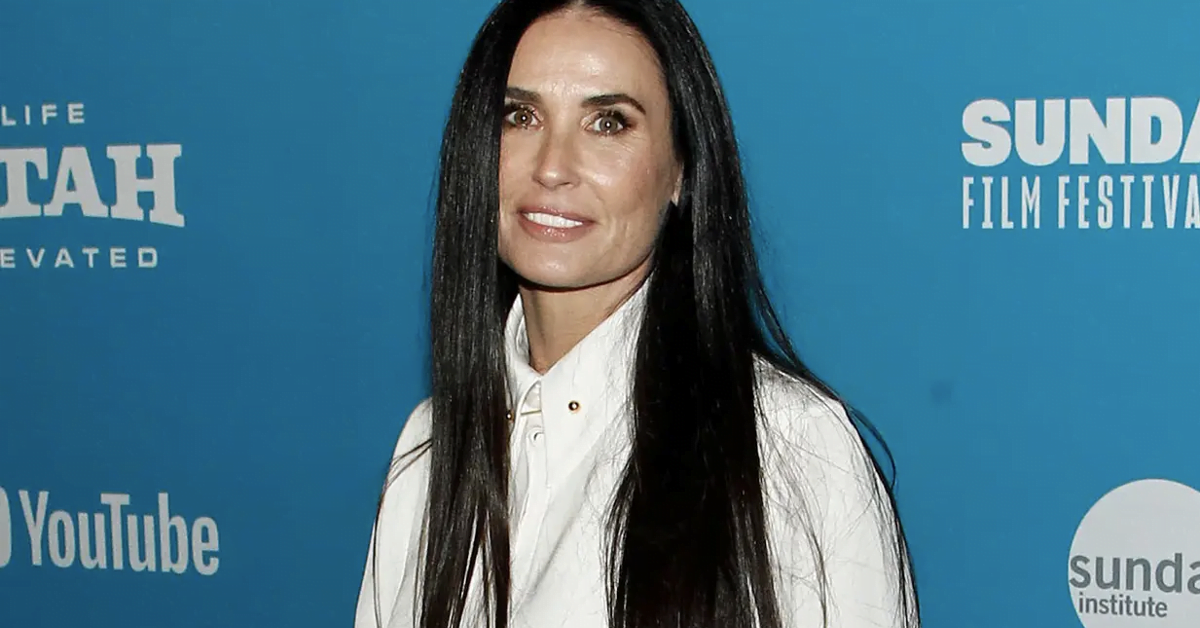 The actress from *Indecent Proposal* unveiled a fresh photo on Instagram to her audience of 4.7 million. Sporting her hallmark sleek, dark hair in a neat updo, she added a touch of summer flair with petite golden earrings.
Describing her mood in the post, Moore mentioned enjoying sunshine, frolicking in water, lazy moments with her pets, and immersing herself in a riveting novel. Numerous admirers took to the comments, praising her evergreen charm, enduring allure, and radiant complexion.
In addition to this, Moore displayed her matching red toenail polish, which coordinated seamlessly with her swimwear. This mother of three often delights her fans, whether it's with a candid, makeup-free snap or a striking beach photo.
On Independence Day, Moore paraded her sculpted form in a distinctive blue bikini adorned with paisley patterns. Then, on May 5th, she posted a heartwarming snapshot alongside her cherished canine, relaxing in bed. With no makeup to enhance her features, she opted for a casual ensemble of black-silver aviator sunglasses paired with a simple white shirt.
While Moore undoubtedly dazzles during her polished, star-studded events, her effortless everyday styles never fail to captivate.