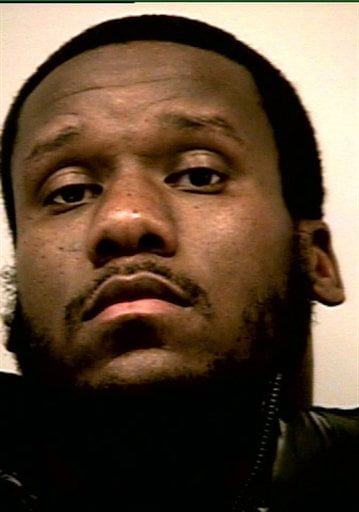 ajc: Atlanta Falcons defensive tackle Jonathan Babineaux was arrested on charges of possession of marijuana during a routine traffic stop Thursday night.
Babineaux, 28, was released from the Gwinnett County jail shortly after 5 a.m. Friday after paying a $8,300 bond, according to jail records.
"Unfortunately, since it is a legal matter, I will not be able to comment further at this time, but my family and I have faith that you will see, I'm not guilty of these charges. I also want to thank my family, friends, the Atlanta Falcons, my teammates and the fans for their continued support," Babineaux said in a press release issued Friday night.
The team did not immediately say what disciplinary action, if any, it would take against Babineaux, or if he'd play in the Falcons' game Sunday against the New Orleans Saints.
Babineaux was with another man, 25-year-old Aaron Robinson of Minneapolis, who also was arrested. Robinson was charged with possession of marijuana, a felony.
Gwinnett police originally stated both men would be charged with intent to distribute, but this afternoon released a statement clarifying the charges. Babineaux and Robinson were charged with possessing more than an ounce of marijuana, but not with intent to distribute. The charges are still felonies.
A spokesman said a discrepancy in the arresting officer's report and jail paperwork was responsible for the confusion.
Babineaux and Robinson were stopped around 10:45 p.m. Thursday as they drove north on I-85 in Babineaux's 2005 Cadillac Escalade EXT.
"It's cut and dry," Gwinnett police spokesman Cpl. David Schiralli told the AJC. "He was stopped for a traffic violation."
Schiralli said the officer searched the SUV because he smelled marijuana. The officer found three bags containing a total of 40 grams of marijuana, Schiralli said.
In addition to the possession charges, Babineaux is charged with having no tag light and driving without a license and with an expired tag. He also was charged with tinting his car windows too much.
The Falcons drafted Babineaux in the second round out of Iowa in 2005.
He signed a five-year, $25 million contract extension with the team in November 2008.
Babineaux has been arrested before in Gwinnett County. In 2007, he was charged with killing his girlfriend's dog, a pit bull-mix , but the animal cruelty case was dismissed nine months later.
Investigators had verified that the dog had a history of unprovoked attacks and that a dog trainer had told Babineaux to spin the dog around by swinging the leash when it became aggressive, District Attorney Danny Porter said when he dropped the charge.
An autopsy ruled the dog, Kilo, died of blunt force trauma to the head.
Babineaux has denied intentionally hurting the dog. His lawyer said the dog was behaving aggressively that night, and Babineaux was trying to protect himself and his daughter, Jonea, who was 5 months old at the time.