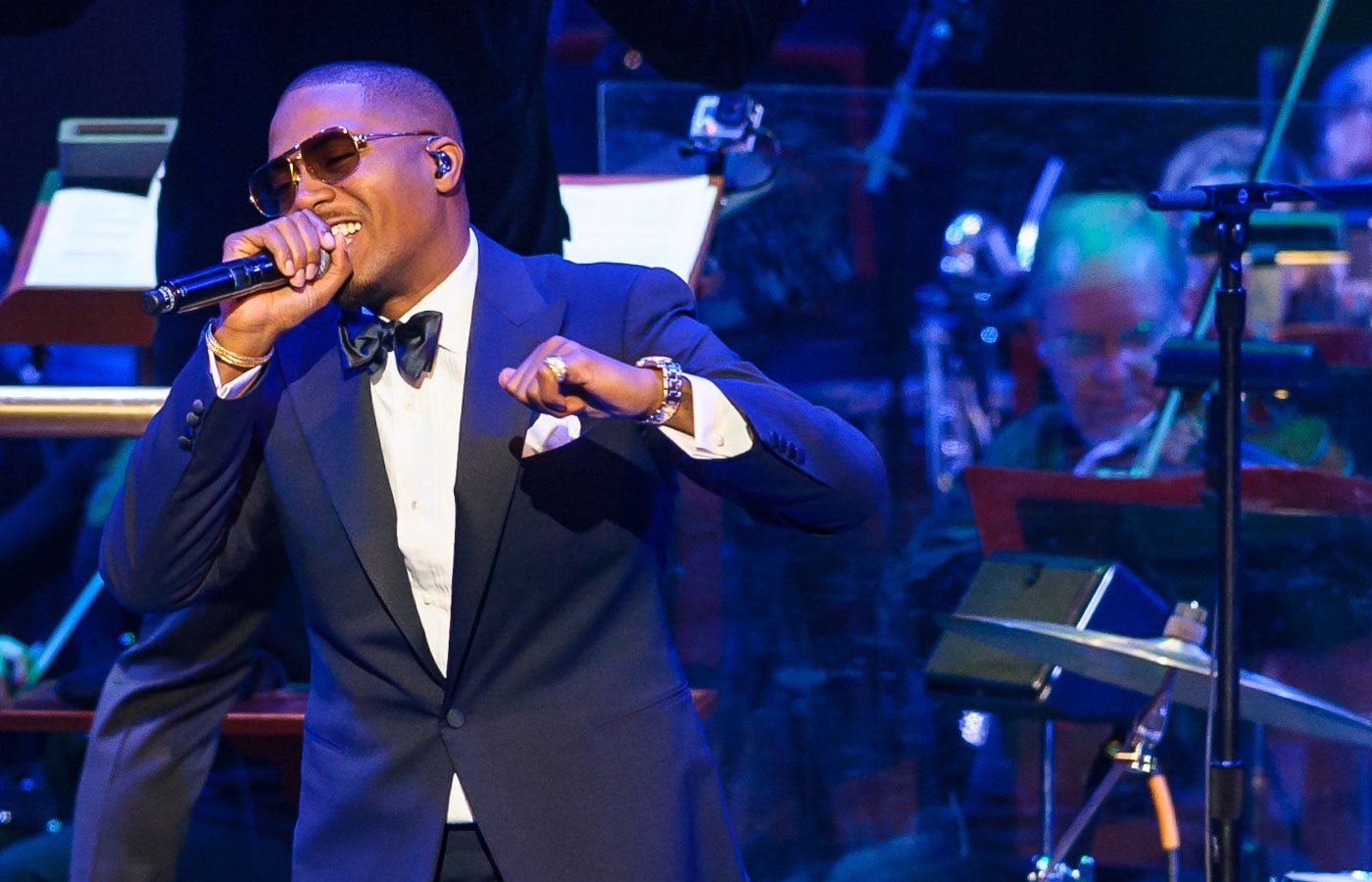 Some things go together naturally. Peanut butter and jelly. Chicken and dumplings. Nas and the National Symphony Orchestra (NSO). Uh, what? Well, while you might not think that a rapper is a natural match with an orchestra, someone at the Kennedy Center apparently did. And so Nas, the rapper of "Illmatic" fame, and the NSO performed together at the world-famous Washington, D.C. hall on Friday, March 28 and Saturday, March 29
The performances were part of "One Mic: Hip-Hop Culture Worldwide," a three-week music festival held by the Kennedy Center, and they spotlighted Nas's 20-year-old debut album, "Illmatic," which has been described as both poetic and as one of the greatest rap albums of all time. Word is that Nas, nattily dressed in a body-skimming tux and backed by a full orchestra, killed the performances.
After his Saturday night performance, Nas — real name Nasir bin Olu Dara Jones — attended an after party sponsored by Hennessey V.S. where the rapper thanked everyone for coming before heading out to "get a crib" for the night.
Nas, who will also be appearing at Coachella, is reissuing a special 20th-anniversary edition of "Illmatic." The special edition will feature two discs that contain 20 tracks, including some remixes and unreleased demos. It's scheduled to come out on April 15. In addition, a film that documents Nas's rise from New York City's Queensbridge projects to superstar rapper status called, "Time is Illmatic," will premiere at the 2014 Tribeca Film Festival in April.