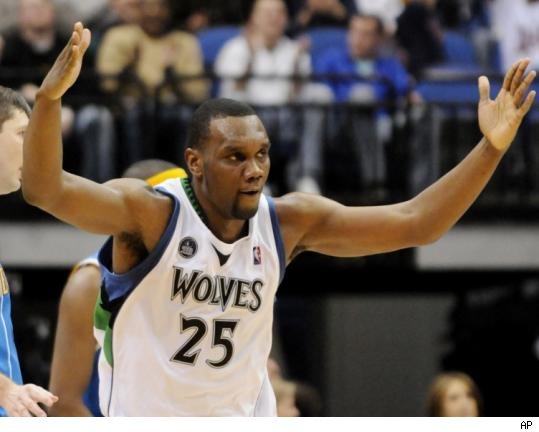 Ballers are making the headlines these days and the news has been anything but good. The latest shot-caller to make tongues wag is Minnesota Timberwolves Al Jefferson, who was placed under arrest yesterday for a fourth degree charge of driving while impaired.
In addition to being placed in cuffs, Jefferson was suspended for the next two games by the Timberwolves organization. "I want to apologize to the entire Timberwolves organization, owner Glen Taylor, my teammates, coaches and Wolves fans everywhere for my actions Saturday night," Jefferson said in a statement released yesterday by the Timberwolves. "I made a very poor decision, and I am truly sorry for that. As a leader on this team, I know that more is expected of me, and I am disappointed in myself."
Jefferson was pulled over by a downtown Minnesota patrolman when he spotted the center-forward doing unsafe maneuvers on the roads–changing lanes sans signaling and speeding.
The officer gave Jefferson a field sobriety test, then he was taken to a local hospital for blood work. The vehicle in question was towed away from the scene. Afterward, the NBA star was taken to Hennepin County Jail and charged.
The 6-foot,10-inch Jefferson was released after spending only one hour in jail but has a pending court date this April.
David Kahn, Timberwolves president of basketball operations, said in a statement early yesterday, "On behalf of the Timberwolves organization, we are disappointed that Al used poor judgment Saturday night. Thankfully, nobody was injured or hurt."