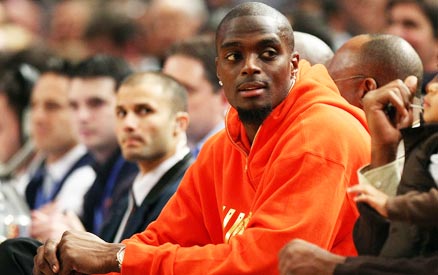 Another high-profile celebrity athlete is facing foreclosure.
This time it's Plaxico Burress, the former New York Giants wide receiver best known for making the game-winning catch in the final minute of Super Bowl XLII – a spectacular feat that helped the Giants topple the New England Patriots.
Unfortunately for Burress, the past two years have been spectacularly bad. He's now being sued by Deutsche Bank National Trust Co. for $3.3 million for allegedly failing to pay the note on a palatial, waterfront home Burress bought in Lighthouse Point, Fla. for $4 million back in 2005.
It's perhaps little wonder that Burress is behind on his mortgage, considering he's actually in prison stemming from a self-inflicted shooting about a year and a half ago.
In November 2008, Burress was in a Manhattan nightclub with a gun hidden in his pants. That gun went off and shot him in the thigh, and the Giants later released Burress.
After being charged with criminal possession of a weapon, Burress struck a plea deal to get a lesser charge and was sentenced to two years in prison.
BV