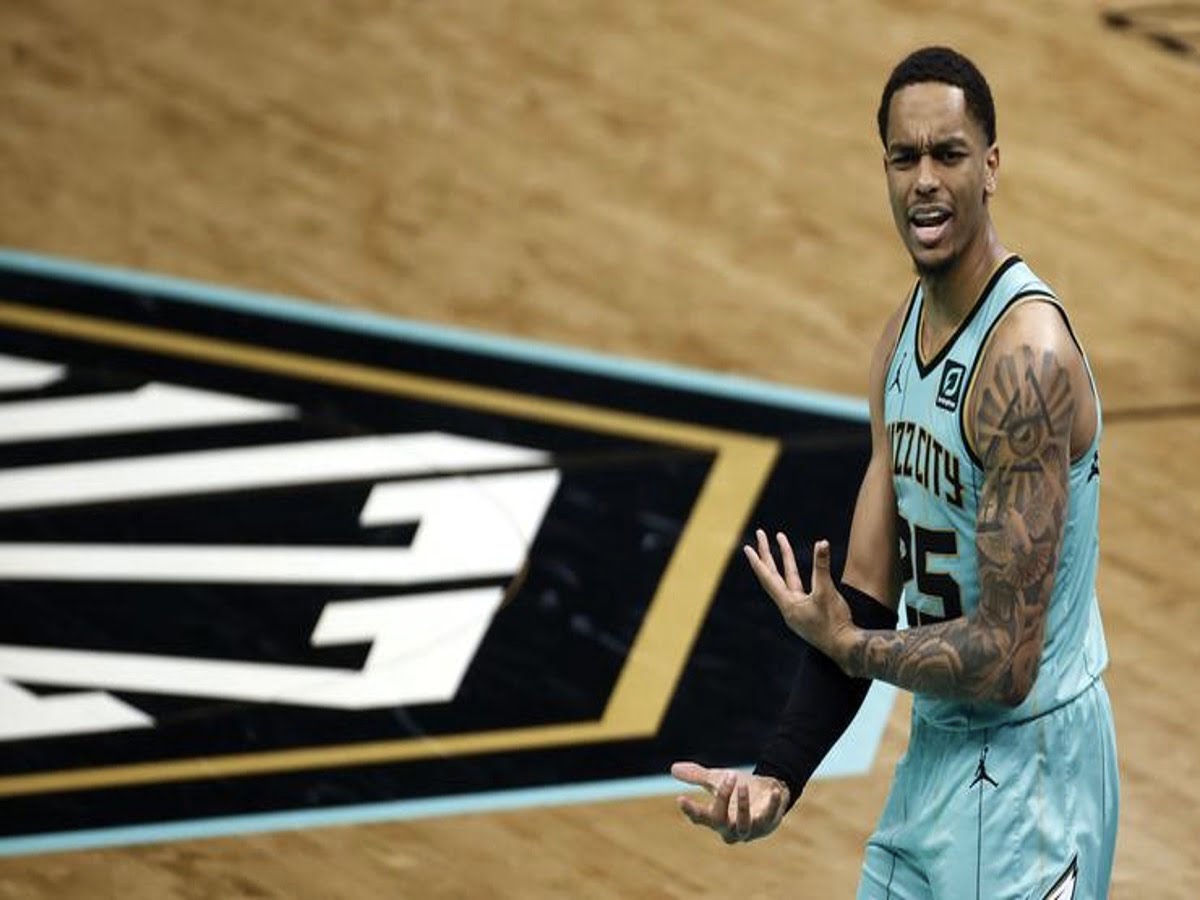 Basketball spectators have been trolling PJ Washington during his games. These National Basketball Association supporters chant the name of his ex-girlfriend, Brittany Renner, as he shoots free throws, trying to make him lose his focus on the basketball ring.
If you are curious about PJ Washington, this Charlotte Hornets star has been caught up in a Baby Mama drama in recent months. Last summer, 23-year-old Paul Jamaine Washington, Jr. broke up with the 29-year-old fitness model and social media influencer. 
Their fallout happened after welcoming their first baby into the world as a couple. Since then, PJ Washington and Brittany Renner have been sending subliminal and not-so-subliminal messages to each other on social media.
You will learn that Washington had subliminally tweeted his ex-girlfriend to "stop the cap" and posted a clown emoji on Twitter. Fans must be aware of this incident.
Hence, PJ Washington found himself meeting their "Brittany Renner" chants recently as he shot free throws during his basketball team's match against the Atlanta Hawks. 
You will discover, though, that the chants meant to distract this Louisville, Kentucky native were unsuccessful in their aim as he was able to sink the two freebies. Meanwhile, Brittany Renner made sure to comment about such an incident on Twitter afterward.
She wrote with laughing emojis that she is glad her Baby Daddy "made it though BD @PJWashington." This Baby Mama also recently trolled her baby's Daddy by responding to his Twitter message about people living fake existences.
You will learn that Miss Renner agreed by saying, "It's crazy bruh." PJ Washington's former lover replied with a meme of a clownfish saying, "Where's my son" complete with an expletive you surely do not want to read, following her ex-partner's clown emoji tweet.
As you can see, PJ Washington's Baby Mama drama is far from over with the latest event involving basketball spectators chanting his former girlfriend's name. You can say that it appears that only time will tell what happens next, whether PJ Washington and Brittany Renner get back together or otherwise.