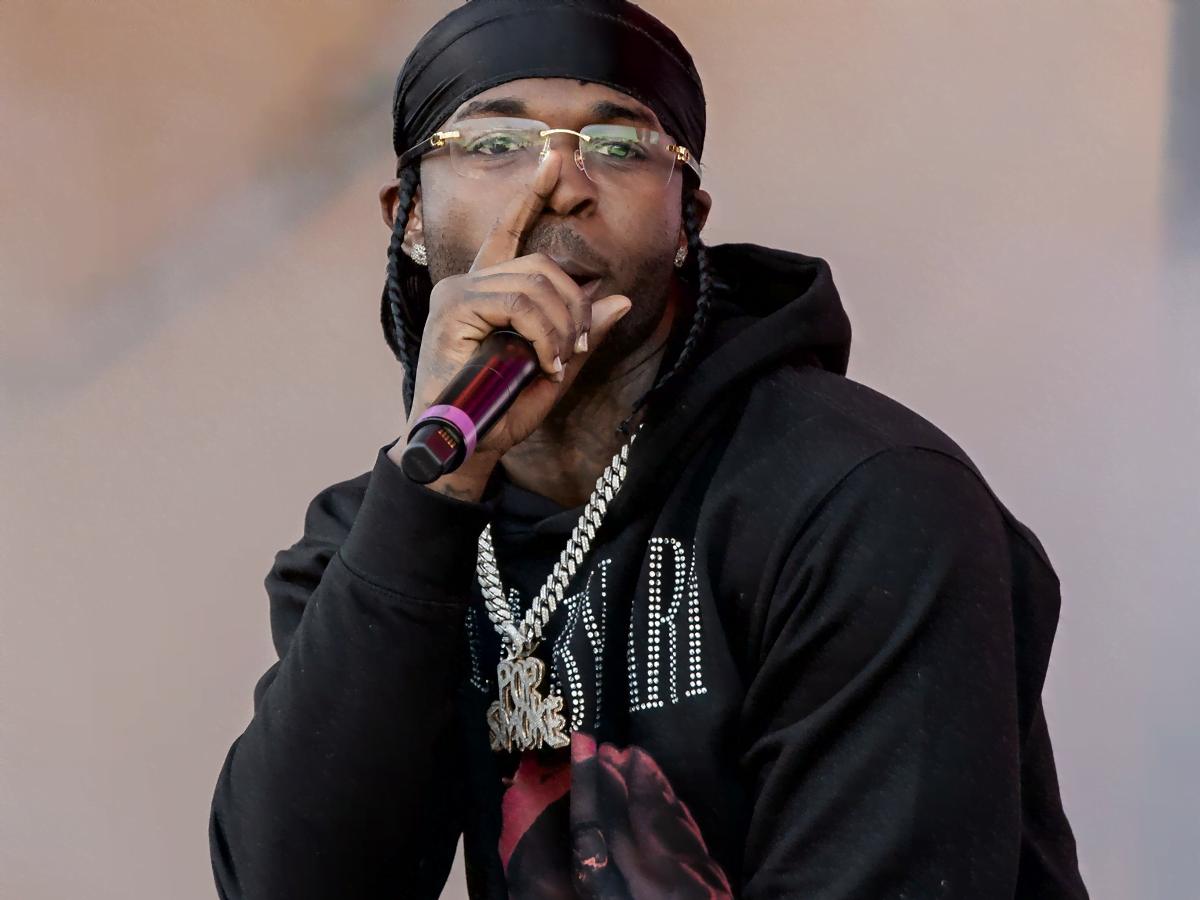 LOS ANGELES, Calif. – Late rapper Pop Smoke's mom delivered an incredibly touching acceptance speech at the 2021 Billboard Music Awards.
The famous rapper passed away in February 2020, which saddened his family, fans, and many people in the music industry. Now, the BBMAs honored him and his immense contribution to the industry with several posthumous awards. On behalf of the late rapper, his mom received the awards and delivered the acceptance speech, which touched many people.
As most fans know, Pop Smoke died incredibly young. The up-an-coming rapper was only 20 years old when he was shot and killed during a home invasion robbery. The Brooklyn rapper passed away in his Los Angeles rental mansion, and over a year after his untimely death, the Billboard Music Award gave him five different trophies.
Pop Smoke's art and talent got recognized during the 2021 BBMAs as Top Rap Album, Top Billboard 200 Album, Top Rap Male Artist, Top New Artist, and Top Rap Artist.
During the ceremony, Pop Smoke's mom, Audrey Jackson, accepted the awards in his honor. She also talked about her son and the message he wants to convey through music. Audrey began her touching acceptance speed thanking all her son's fans for supporting and honoring the late rapper.
Audrey also shared how Pop Smoke creates his music to resonate with kids who have to sleep in a room with four other kids, for the young individuals who struggle with schooling to make their moms proud. She added that her son made music so other 14-year-olds wouldn't have to kill other people to prove themselves. Audrey ended the speech with a heartfelt comment, saying that Pop Smoke's vision is ironic, considering how he died.
Pop Smoke's mom also thanked the Billboard Awards for acknowledging his son, Bashar Barakah Jackson, the rapper's real name.
Last update was on: November 29, 2023 9:18 pm