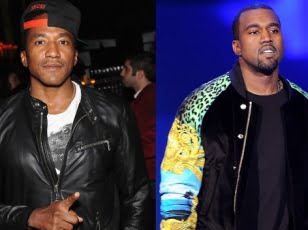 Veteran rapper-producer Q-Tip has signed a deal with Kanye West's G.O.O.D. Music imprint, the label announced Wednesday. 
Best known as the frontman of iconic rap group A Tribe Called Quest, the Grammy Award-winner is currently working on his fourth solo album, "The Last Zulu," which will be released through West's imprint and Def Jam Recordings, according to Universal Republic chairman and Chief Executive Barry Weiss, who handled the hip-hop group's catalog on Jive Records during the 1990s.
"I am thrilled to be working with Q-Tip once again," Weiss said in a statement. "He is a respected voice in the music community as shown by his acclaimed solo albums and countless contributions to the work of other artists. His creativity continues to surpass all boundaries of hip-hop, R&B, pop, and jazz. We welcome Q-Tip to the G.O.O.D. Music / Island Def Jam family."
Q-Tip lent a hand in producing West's critically heralded "My Beautiful Dark Twisted Fantasy," as well as the "Watch the Throne" collaboration between West and Jay-Z. He has also been in the studio with Marsha Ambrosius, Kendrick Lamar and Fiona Apple and produced tracks on Esperanza Spalding's latest album.
"I'm excited to be a part of the great iconic Def Jam label," Q-Tip said in the statement. "I'm humbled to be a part of such a storied history. To reconnect with Barry Weiss is a great thing. As far as G.O.O.D. Music, I'm excited to solidify my working relationship with Kanye, and I look forward to all the opportunities that lie ahead in our partnership. I will do my best to present the most cutting edge music I can."
R&B crooner John Legend, experimental rapper Kid Cudi, Clipse member Pusha T and English singer Mr Hudson are also part of the G.O.O.D. Music imprint but are distributed through other labels. Fellow veteran Mos Def (now known as Yasiin Bey) is also signed to the label.
The G.O.O.D. Music roster is looking mighty good! I, for one, can't wait to hear what they have in store for the fans in the upcoming months and upcoming few years.