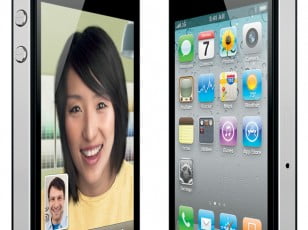 In an unprecedented sale designed to boost awareness of its wireless business and create an edge up on the competition, Radio Shack is knocking $50 off all iPhone handsets and offering trade-in incentives that could net customers a brand new iPhone 4 for as little as $25.
The one week sale, which began Saturday morning and runs through December 11th, lops $50 off all current iPhone models, meaning customers new to AT&T or eligible for upgrade pricing can take home an iPhone 3GS for $50, a 16GB iPhone 4 for $150, or a 32GB iPhone 4 for $250.
What's more, the specialty electronics retailer is also upping the value proposition of its Trade & Save program, offering customers a $75 credit towards the purchase of a new phone when they trade in a working iPhone 3G or a $125 credit when they trade in a working iPhone 3GS.