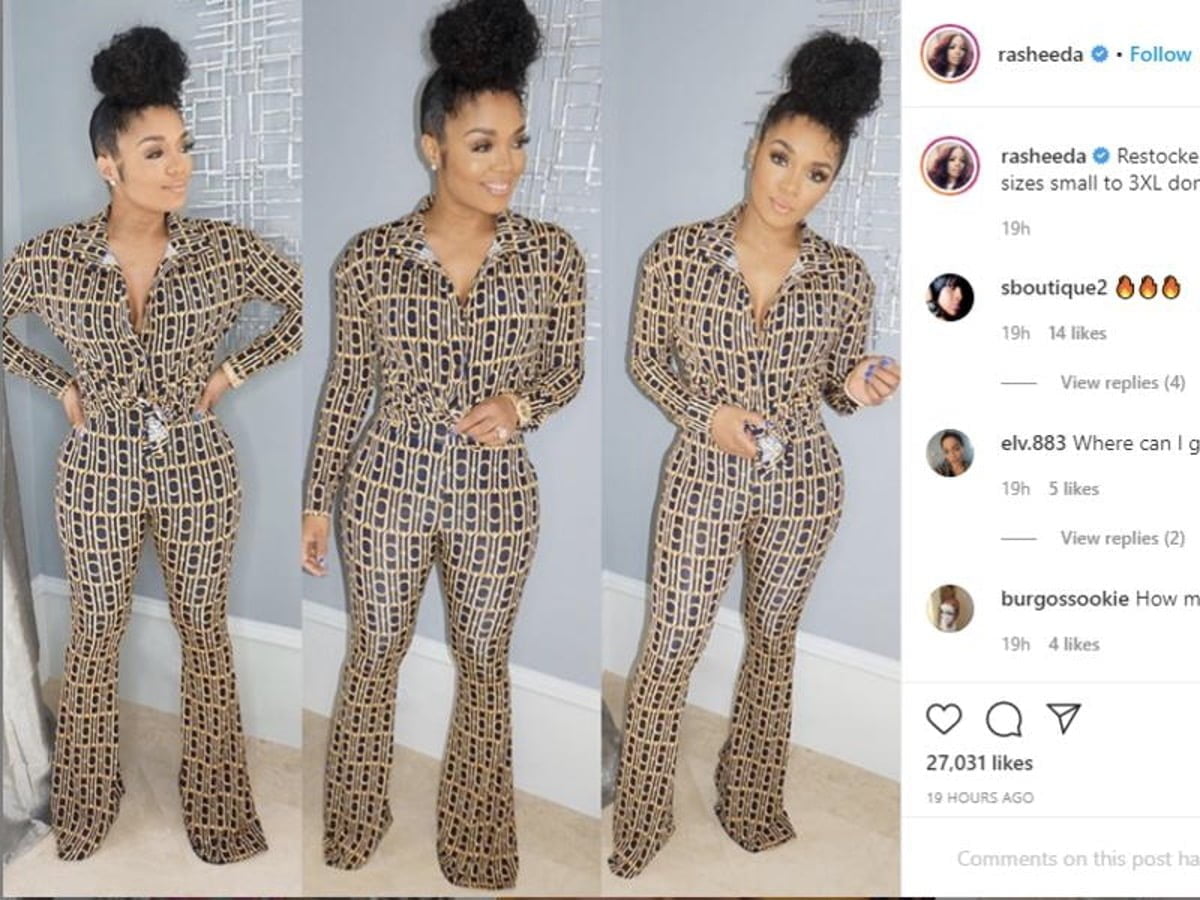 ATLANTA, Ga. – Rasheeda Frost showed her generous curves in a new cute outfit, and fans are all over it.
The American TV personality never shied away from showing her new outfits to fans via social media. But it's not any outfit because if you've seen her Instagram, Rasheeda is all about flaunting her assets like it's nobody's business.
In her recent IG post, the reality star mesmerized everyone with a cute number that showed off all her assets. She wrote in the caption telling someone not to let their food get cold while worrying about what's on her plate. While that's a good one, fans were particularly mesmerized with her colorful outfit and how much it clings to her body like a second skin.
As you can see in the video clip, Rasheeda was trying to model a printed jumpsuit that fits her hourglass body like it's made for her. It showed off her wide hips and small waist. Meanwhile, the low-hanging top highlighted her jaw-dropping cleavage.
Rasheeda Frost was also rocking her newly dyed long, orange hair to top off her fantastic outfit for the day. She also had an orange handbag and matching heels to complete the look. The perfect makeup and diamond-studded earrings also added enough sparkle.
As it turns out, Rasheeda's fans loved the outfit. One asked where she got those from in the comments. Another was curious whether her outfit is available at her store on her website.
One follower also posted that she already ordered some stuff from Rasheeda's store last night and couldn't wait to get her hands on them.
Everyone seems excited, especially after the reality star shared the new section that she added to her Pressed 2.0 Boutique in downtown Atlanta.
Rasheeda Frost already gave everyone a preview on her new Rasheeda's Closet section on Pressed a while back.
Last update was on: September 6, 2023 10:02 pm