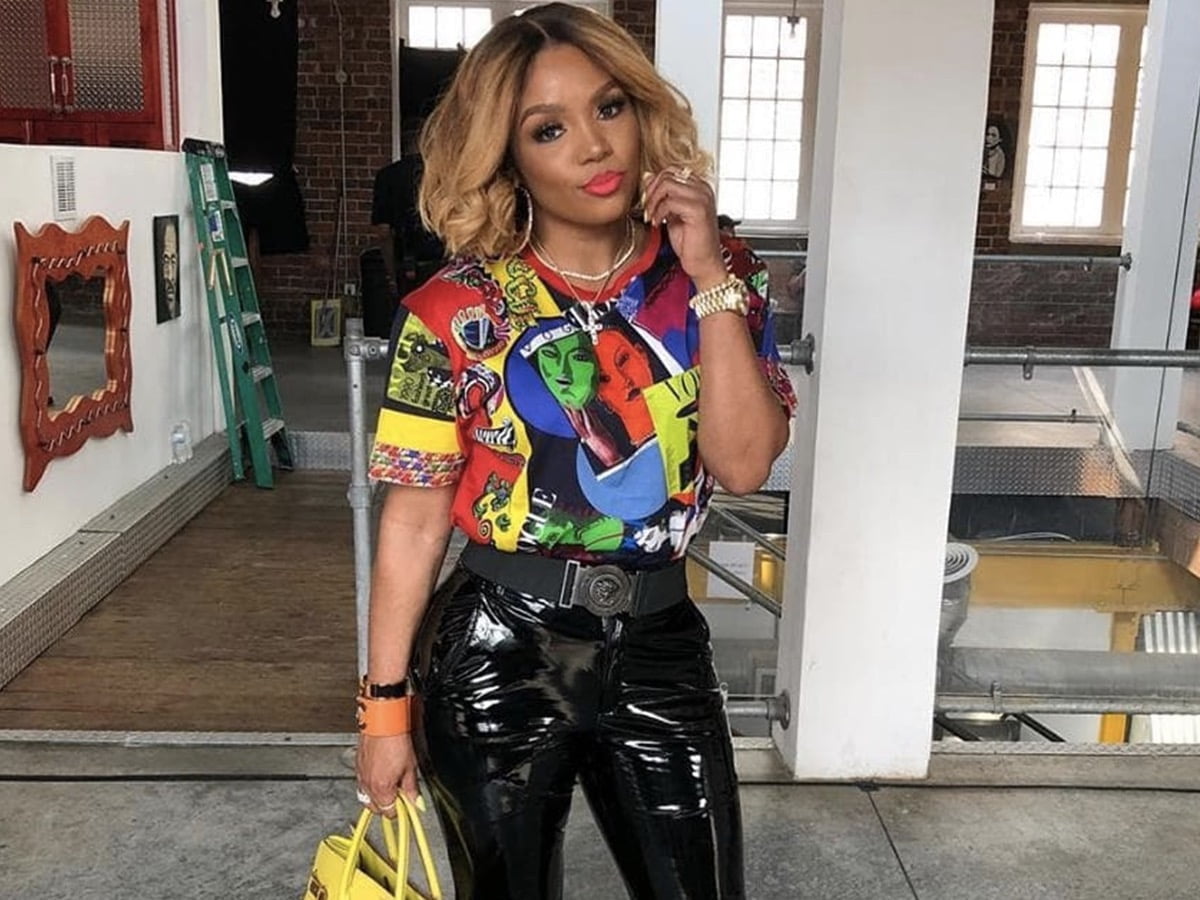 Rasheeda Frost was wearing blue scrubs in her recent Instagram video. You may wonder why but your favorite rapper and TV personality was advertising a clothing brand for a friend of hers.
When you check out this latest Instagram post on her account with the handle @rasheeda, it has already amassed 132,299 views as of today, Monday, September 20, 2021. Rasheeda Frost captioned her post, referring to "@cscrubs_with_love_llc," which you can say refers to the Instagram account handle of the company she is promoting.
The 45-year-old hip-hop and crunk artist described the firm as the number-one "hottest wholesale" firm for medical apparel and uniforms. Rasheeda also mentioned in the caption for her Instagram video that additional income will be essential as the COVID-19 pandemic relief would end soon.
She recommended her 10.2 million Instagram followers engage with the medical uniform business and "follow" the company whose scrubs she is advertising on her official social media account. Plus, you can read Rasheeda Frost cited that healthcare employees need scrubs more now than ever.
She even made a shout out to a certain person who owns the Instagram handle @lydia_nelson_ceo for reportedly scaling the scrubs enterprise into "US$5 million a year." Rasheeda Buckner-Frost, who is also an entrepreneur and fashion designer, concluded her Instagram caption by saying "Blessings" to the pursuits of her followers, who she called "bosses."
With this latest Instagram post, you can find netizens who appreciated Rasheeda. One follower described her as cute wearing scrubs.
Some Instagram users made inquiries, citing their need for scrubs suitable for their tall height and healthcare center. On the other hand, you can affirm that anyone cannot please everyone.
After all, Rasheeda Frost got some negative comments from netizens. These naysayers scoffed at Ms. Frost's scrubs promotion, saying she is not even a healthcare professional.
These critics mentioned that Rasheeda is not the suitable person to plug the scrubs business and its offerings but nurses or other healthcare workers.
Meanwhile, you can tell that Rasheeda Frost was pleased with the protective garment worn by medical professionals she was advertising. She described them as very cozy and cute.
Last update was on: July 23, 2023 5:24 am