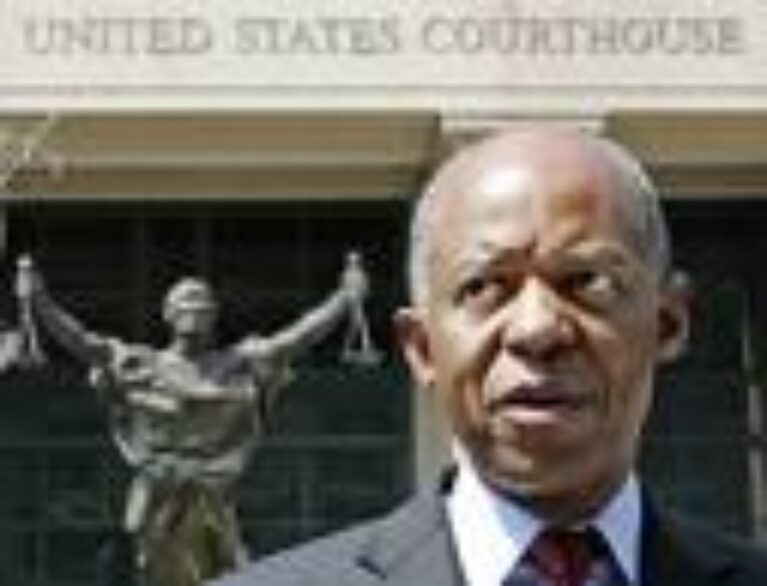 NEW ORLEANS —
Just months after former Rep. William Jefferson was convicted, two of his family members pleaded guilty to federal fraud charges on Thursday.
Betty Jefferson, Jefferson's sister and an elected tax assessor in New Orleans, and her daughter, Angela Coleman, pleaded guilty to charges of conspiracy to commit mail fraud, aggravated identity theft, money laundering and tax evasion, U.S. Attorney Jim Letten said.
Betty Jefferson, 70, and Coleman, 53, admitted that between 1999 and 2006, they participated in a conspiracy to obtain money and property for their financial and political benefit through various public and private organizations.
The pleas were part of a plea agreement with the U.S. and came about a month before the two were set to go to trial along with Betty Jefferson's brother, Mose Jefferson, and Renee Gill Pratt, a former city councilmember and state representative.
"My prediction is they won't be standing for long," Fanning said of Pratt and Mose Jefferson. "The government had to think they had a pretty good case against them in order to indict them to begin with, so that's still there. And add two more witnesses to the list."
Jefferson and Coleman face a possible maximum sentence of five years imprisonment and a $250,000 fine.
"At least Betty Jefferson is very likely to get the whole five years," said defense attorney Pat Fanning. "They probably saved themselves three or four years."
"The old saying, the old ancient Roman saying was 'divide and conquer,'" said defense attorney Chick Foret. "Well, that's obviously what happened today."
The plea agreement for Jefferson and Coleman means the chance for a lighter sentence ran deeper than family ties.
"The Jefferson family is clearly splintered," Foret said. "There's clearly a division now, and two of the folks who pleaded guilty today … will testify against the two remaining defendants."
The testimony will likely further damage a once-powerful political family that now lies in shambles.
"I remember when Congressman Jefferson ran for state Senate years ago coming out of Harvard Law School," Fanning said. "They showed great promise, and now it seems to have ended up sadly, I think."
Betty Jefferson and Coleman are scheduled to be sentenced May 26.