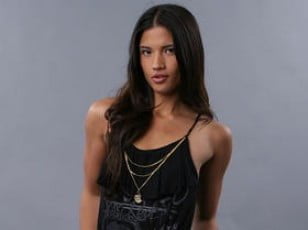 How to Wear a Romper
A romper is a one-piece short suit that usually is sleeveless or has short-sleeves and is often times self-belted. Celebrities like Nicole Richie, Jessica Simpson, Mischa Barton, Charlotte from 'The Like' and Lindsay Lohan are all fans of this style.
A. First of all, as much as we wish these were one of those things that can look good on anyone, they're just not.
Unfortunately, rompers are very unforgiving and look best on a very particular body-type. That body-type would be a very lean female of average height, with long legs, a completely flat stomach and not much of a booty. Even Jessica Simpson is walking a very fine line when she wears her velour rompers.
If you happen to be the body-type we are describing, or you're going to wear a romper anyway, here are our styling suggestions:
•Beauty- Hair in loose, beachy waves. Natural makeup. Bare legs.
•Accessories- Keep them minimal. Some oversized sunglasses, a long dangly necklace and a braided belt (if you're romper isn't self-belted) should do the trick.
•Shoes- Canvas wedge sandals or leather ballet flats.
•Handbag- A simple, non-matching totebag in any material.