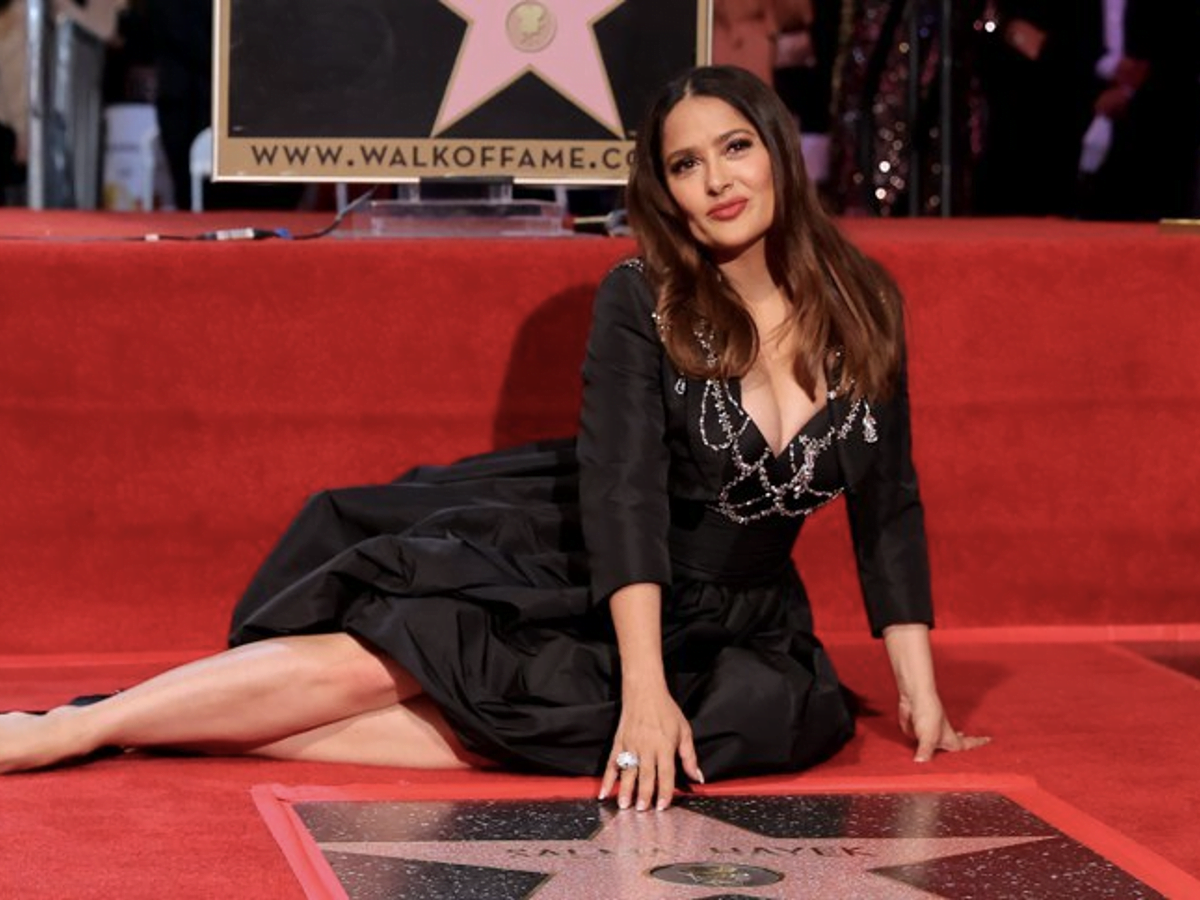 This week, you will learn that Salma Hayek's vacation went smoothly. As you know, this 55-year-old Hollywood actress has been very busy in her showbiz career lately.
Hence, she has taken a break at an undisclosed exotic tropical paradise after traveling globally for her movie promotion endeavors. You can recall that Salma Hayek was on a grueling international promotional tour for her latest Hollywood movies, "Eternals" and "House of Gucci." 
When you check out Salma Hayek's official Instagram page with the handle @salmahayek, where she has more than 19.4 million Instagram followers at the time of writing, she recently shared an image of herself.
You can tell that she appeared like a modern-day Sleeping Beauty, taking a nap on a hammock in that photo. You can say that Salma sizzled in the Instagram snap as she was wearing a stunning, peacock-colored bathing suit.
The Mexican-American Hollywood movie star captioned her social media post, saying that there is nothing like a hammock siesta to recuperate from promoting two films back-to-back. Then, last weekend, you can see more images from Salma Hayek's vacation.
The Coatzacoalcos, Veracruz-born actress shared another stunning picture. You can tell that Salma Hayek's vacation is a well-deserved one as the mother of one child appeared to have been able to recharge well. 
In the Instagram picture, you can see Salma Hayek wearing a black, low-cut Gucci bathing suit. She is busy sipping lemonade in a clear drinking glass while standing in a swimming pool.
Furthermore, in Salma Hayek's vacation image, you can see her killer curves reigning supreme and lots of cleavages. This social media photo has already raked in exactly 1,623,493 Instagram likes at the time of writing.
You can tell that Salma Hayek's vacation this year is worthy for the talented filmmaker and actress. After all, she is certainly among Hollywood's most hardworking stars, making a mini-vacation once in a while in order.