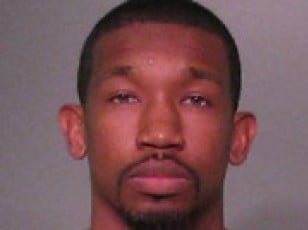 A former South Carolina teacher has been ordered to spend three years in prison after admitting he sent sexually explicit text messages to underage girls.
Prosecutors say 28-year-old Vernon Cheeks pleaded guilty Thursday to criminal solicitation of a minor and was sentenced to 10 years in prison, suspended upon serving three years behind bars and three years of probation.
Cheeks was a teacher and coach at York Junior High School in March 2009, when he was caught sending explicit text messages to a 14-year-old girl and 15-year-old girl.
One of the victims told the York County Sheriff's Office that she started exchanging text messages and pictures with Cheeks in December through March of 2009.
Cheeks was arrested after he sent pictures of himself in his underwear and text messaged it to the girls to meet him at a hotel.
York School District Superintendent Russell Booker told WBTV back when the allegations were first made in 2009 that the district has had to remind the staff about the dangers and consequences of communicating to students via text messaging.
"With the onslaught of text messaging and the social networking websites, we've strengthened some of our policies regarding communicating through those avenues last February," Booker said.
In the school district's 2009 policy, it states fraternization with students whether it be written, verbal or electronic, is strictly prohibited except if it pertains to school-related issues.
Cheeks had taught a health class, and coached football and boys' basketball.