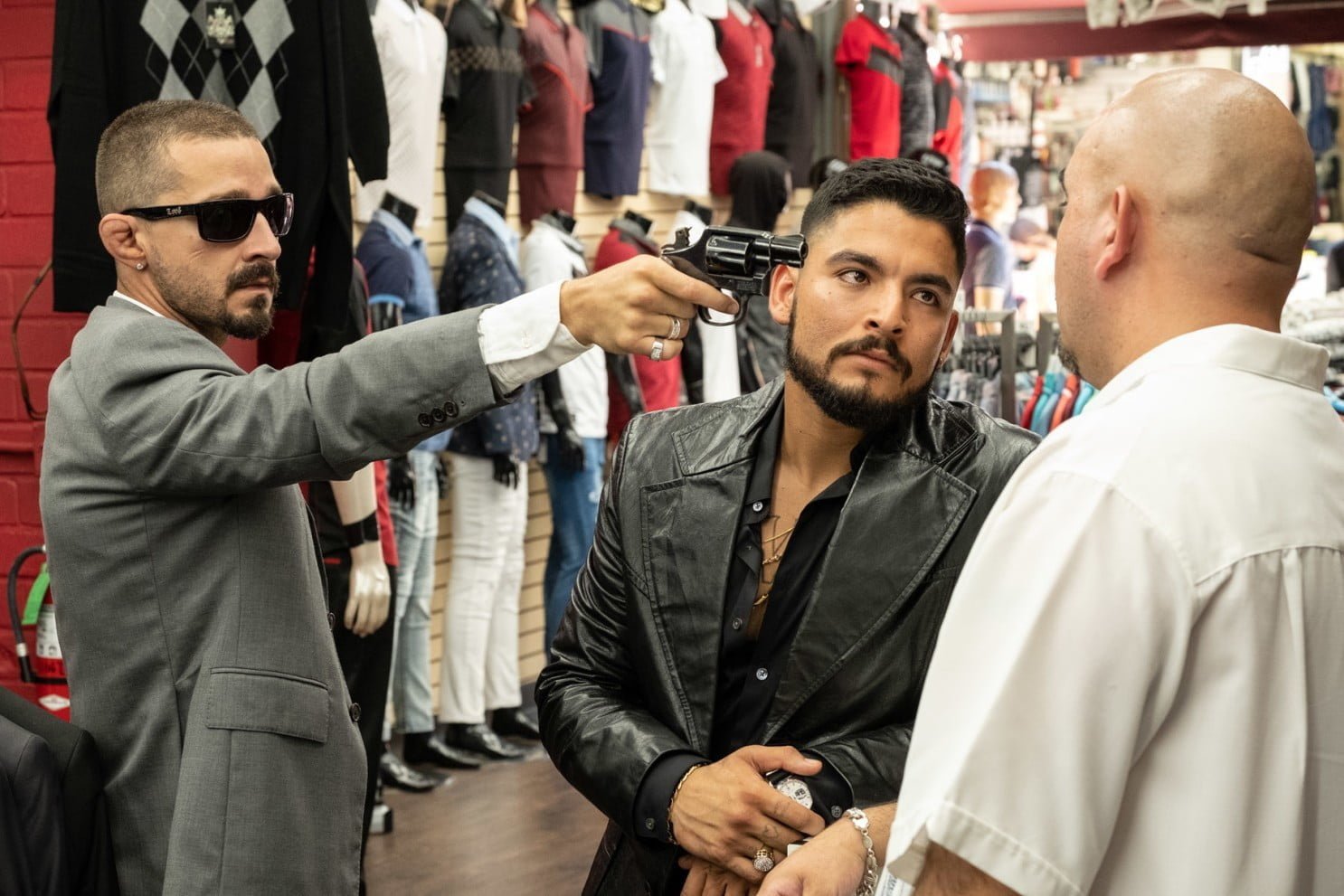 I will have to agree that the reviews for this movie so far have not been well dialogued. I do say though that it does have its ups and downs. With Shia being known for more of a corky role and having a genuine funny to himself, I would have to say that this was a shocking role to me. He was more of a badass in Lawless than he portrayed to be in this 95-minute film. Not saying it wasn't a decent one, just expected more from Shia for his well known great acting in films. There's also a part I will not spoil for ya'll, but it was disappointing.
Jeannette Catsoulis, for The New York Times, described the film as a "generic gangland banger" with a "madly illogical plot". She adds that LaBeouf did his best given the circumstances.
His look was clean and his handsomeness showed. As Creeper, he wears alpha male virility like a badge of honor, with a scowl etched on his face like the chest tattoo he got for the role. It's permanent, too. But it's also rarely seen since Creeper spends almost the entire film in a three-piece suit. In fact, you only see the tattoo once, which makes his commitment a curious one for us.
The Tax Collector begins in a very expected way for this sort of thing. After breakfast with his wife and kids, David (Bobby Soto) teams up with his partner in crime, Creeper (Shia LaBeouf). Their job is to collect payments from dozens of street gangs for a protection racket run by Wizard, who's seen with his back toward the camera in a prison cell. Before you can wonder just who the heck this guy is, bodies start piling up in Los Angeles, where the head of the Mexican Cartel, Conejo (Jose Conejo Martin), is savagely, furiously and ceaselessly taking over Wizard's business.
If you're curious, you can rent The Tax Collector for $7 on most VOD platforms.