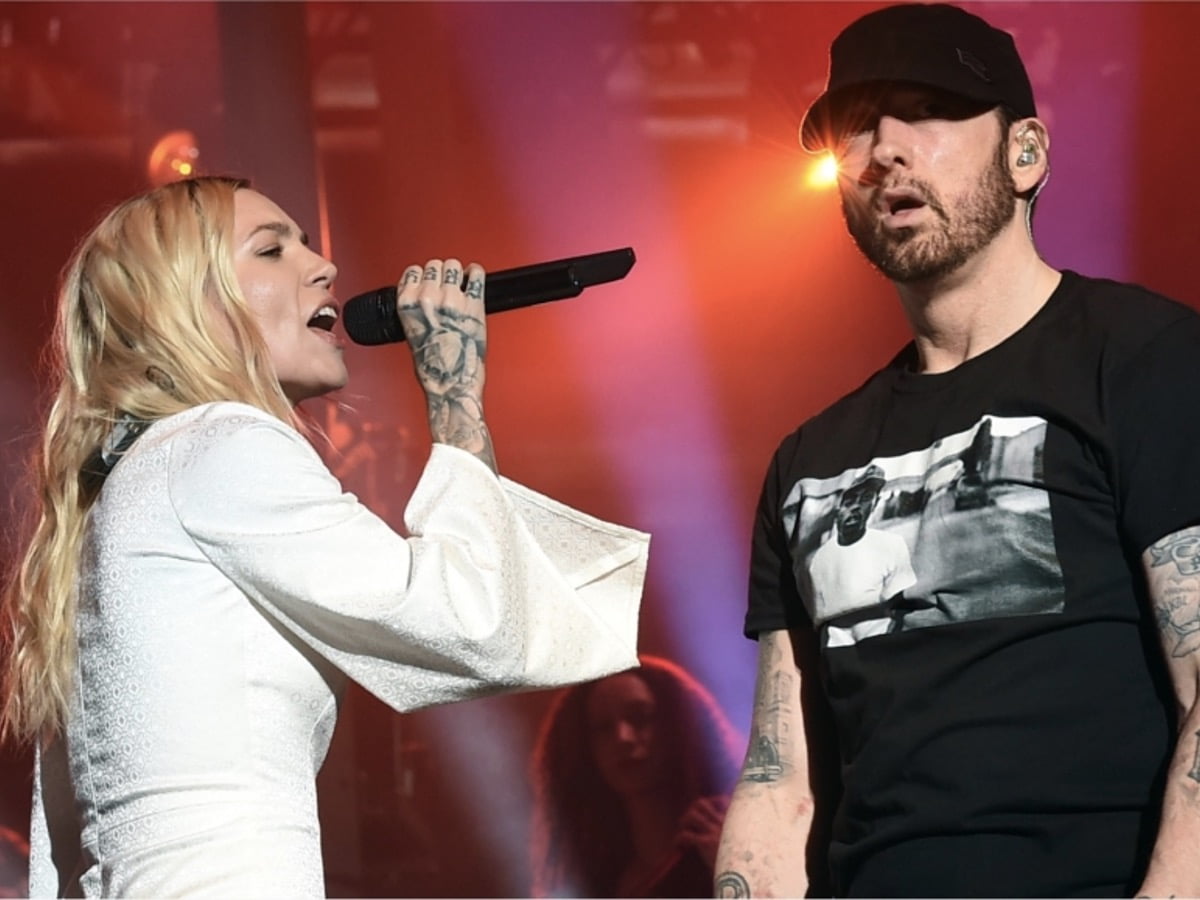 Slim Shady has helped propel many aspiring rappers to rise in the highly competitive music industry. This week, you will learn the news about Eminem as Skylar Grey's mentor.
If you watched "Venom: Let There Be Carnage" recently, you must have heard the song "Last One Standing." This tune is a component of the superhero motion picture's soundtrack, and it features Skylar Grey, Eminem, Mozzy, and Polo G.
Additionally, completing the "Last One Standing" song somewhat cemented the role of Eminem as Skylar Grey's mentor. Holly Brook Hafermann, or Skylar Grey, confirmed this fact during her interview with "Doc" Chris Mueller and Graham "GSM" Matthews lately.
The 35-year-old singer, songwriter, and record producer shared that she has had a history of working with Eminem. The latter completed the first "Venom" film titled song, and with this fact, Skylar Grey thought it would make sense to involve the Detroit rap legend in the track for the second "Venom" movie, paying homage to the original.
The Mazomanie, Wisconsin native also pointed out that she and Eminem had done more than a dozen songs together. This significant milestone has led to 49-year-old Slim Shady becoming an important figure in Skylar Grey's music career.
As you know, Eminem's musical works have received global acclaim and success before and in this millennium. Skylar Grey pointed out that it may feel odd, and she still feels starstruck with the world-famous rapper who is among the best-selling music artists of all time. 
Skylar Grey shared that, since she was younger, she would listen to the "Without Me" rap artist's music. She also said she used to remark that she does not get starstruck with any famous public figure, explaining that she was merely trying to be "too cool." 
Nevertheless, with Eminem as Skylar Grey's mentor, the latter confirmed feeling mesmerized. Plus, she confirmed that she finds it unbelievable to have a very supportive guide in Marshall Bruce Mathers III.
Last update was on: November 29, 2023 5:32 pm