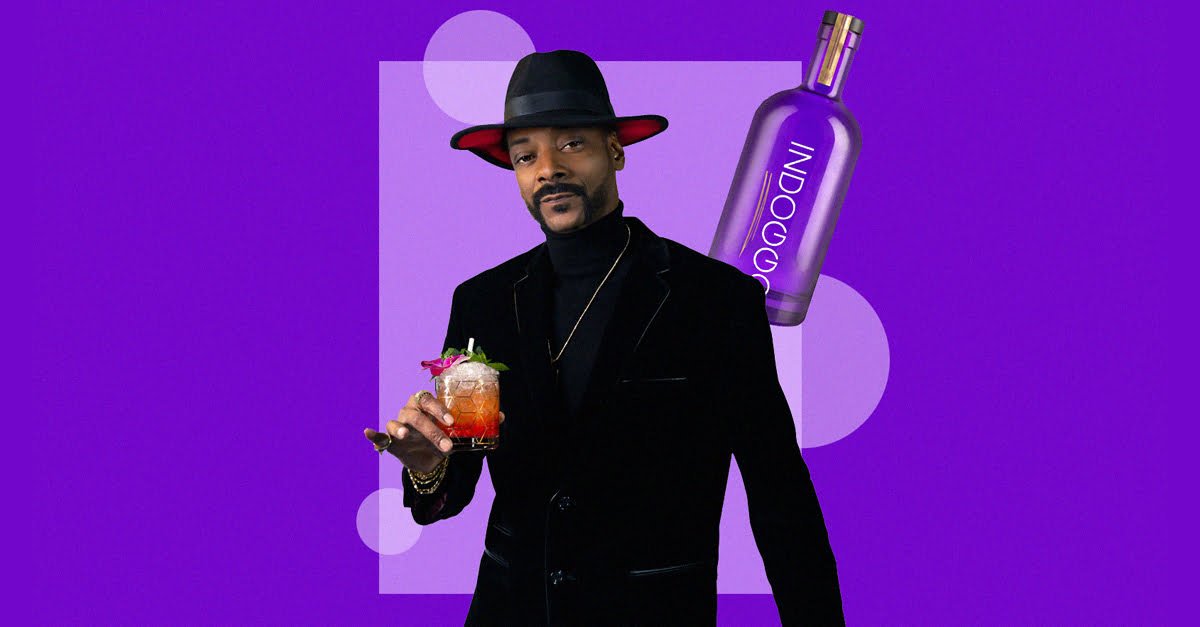 Snoop Dogg is launching his own line of bespoke gin called INDOGGO. Snoop partnered with his friend Keenan Towns. Co-founder of Trusted Spirits. A drinks supplier that develops celebrity wine and spirits brands. Along with importer Prestige Beverage Group, on the development of the gin.
Towns was also a former retailing director and brand director for drinks group Diageo. Working on brands such as Cîroc Vodka, Tanqueray Gin, and Deleón Tequila. He had worked with Snoop Dogg in 2016 when the rapper formed a strategic partnership with Tanqueray Gin, which included the launch of a campaign inspired by his hit song Gin and Juice from 1994.
The $30 bottles, slated to start shipping in early October, describe the "juicy, laid-back California style" adult beverage as the "ultimate remix of seven premium botanicals infused with all-natural ingredients including strawberry, no sugar with a slightly sweet and fruity finish." The seven botanicals are listed as juniper, orange, coriander, cassia, orris root, angelica root, and angelica seed.
"I can't wait for the world to taste my remix on gin!" Snoop said in a statement. "When creating INDOGGO, I wanted to give those feelings new life with an approachable juicy gin that's smooth like the D.O. Double G."
The backstory for the collaboration explains that like "Gin and Juice," the new spirit is about good feelings and experiences. "Snoop has always wanted to create his own spirits brand, so it was only fitting that he created the world's best tasting gin," it reads.
You might recall that in 2018 Snoop set a Guinness World Record for mixing the biggest ever gin and juice. A 132-gallon monster that mixed in 38 jugs of OJ. With 180 bottles of gin and 154 bottles of apricot brandy. The rapper, who just threw down with DMX in an epic "Verzuz" Battle. Also recently launched his own line of low-dough wines, the $12 Snoop Cali Red.
Last update was on: September 6, 2023 3:25 pm