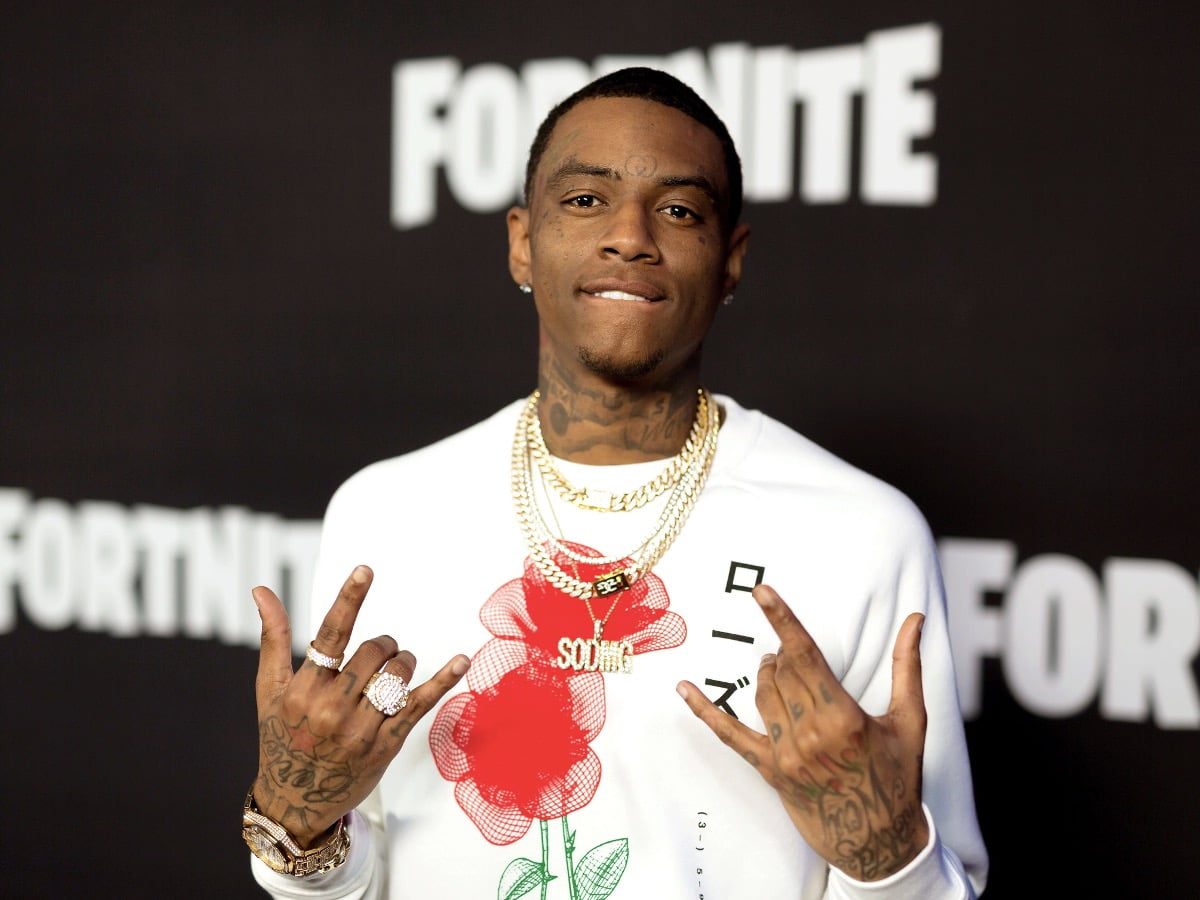 Soulja Boy commented that he did not feel bothered at all about the goons from Houston who claimed they stole one of his platinum plaques. You will surely feel intrigued with this latest incident involving the 31-year-old Chicago, Illinois-born hip-hop artist.
Last weekend, Soulja Boy played with fire, throwing shots at rising rapper YoungBoy Never Broke Again and his supporters. DeAndre Cortez Way, which is Soulja Boy's registered birth name, called YoungBoy Never Broke Again's fans homosexuals or "gay."
Big Draco also said he had grown cold on the 21-year-old Baton Rouge, Louisiana-born rapper because of his supporters. You may think Soulja Boy misbehaved with these recent actions of his
You are not alone as a group of Houston thugs, who claimed to be YoungBoy Never Broke Again's 4KT set, popped online with one of Soulja Boy's plaques. You can tell that these supporters of YoungBoy Never Broke Again wanted justice for their favorite rapper.
The goons from Houston claimed to have stolen one of Soulja Boy's platinum plaques from the rapper's home. Nevertheless, instead of panicking, Soulja Boy responded, telling YoungBoy Never Broke Again's camp that he did not care that one of his accolades went missing.
According to this musician formerly known as Soulja Boy Tell 'Em, his foes could find his platinum plaques at every studio in the city. The rapper, who also moonlights as a songwriter and record producer, was actually commenting on a video that DJ Akademiks uploaded online with the Houston goons laughing following their "robbery" of DeAndre Cortez Way.
If this latest report about Soulja Boy made you feel "meh," you will not be anymore with the other news about him. This multi-talented artist, who can perform songs under the trap, hip-hop, snap, and pop-rap genres, recently released "Squid Game."
This song is Soulja Boy's latest single. You will surely feel intrigued because this track references some of the challenges in the ultra-famous Netflix content of the same title.  
Last update was on: January 24, 2023 10:43 am