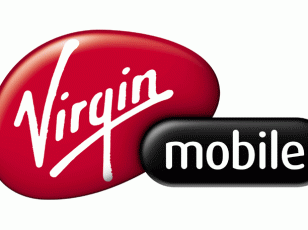 Some huge news this evening in the world of prepaid mobiles as Sprint has announced its new strategies for Boost Mobile and Virgin Mobile. With some 60 million Americans using prepaid mobiles, Sprint feels the time is right to make an all-out assault on the market. Said Sprint's Dan Schulman: "This is the year that prepaid moves to the forefront of the wireless industry. In the first quarter of 2010, more than half of the mobile gross additions in the U.S. selected prepaid, and we predict that approximately 70% of the net adds in 2010 will choose plans without a contract," adding that "the no-contract market has clearly moved beyond the credit-challenged and lower income segments." Here's what's in the pipeline.
As of May 12th, Virgin Mobile will begin offering Beyond Talk plans. Ranging from $25 to $60 per month, each plan includes unlimited SMS/MMS, email, data and web. The $25 plan includes 300 minutes, the $40 plan 1,200 minutes and the $60 plan has unlimited minutes. Throw in an extra $10 per month and you'll be able to hook a BlackBerry up to BIS. Yes, you read that right. $35 for a BlackBerry with unlimited data. If you're a bit puzzled as to why Virgin is more focused on data and texts over voice minutes, the reason is simple: the amount of voice minutes used by young adults continues to plummet as email, IM and SMS grows at a rate of 150% during the years 2007 to 2009. Factor in 1800% growth in mobile data in this segment and it's pretty obvious Virgin is one of the few companies that actually caters to the demands of its customers. This brings us to its new handsets. Virgin Mobile will be bringing the LG Rumor Touch and Rumor 2 ($149.99 and $89.99, both only available off contract), and Kyocera Loft ($69.99) into the fold with the BlackBerry Curve 8530 launching at the end of May with a retail price of $299.99.
As for Boost, not much is new in terms of plans (keep in mind it just announced that unlimited calls to 411, email and IM were recently added to its $50 unlimited plan which also includes all the talking, texting and web you wish), but now we know for sure that it will soon be carrying the Samsung Rant and Kyocera Incognito, Mirror and Juno.