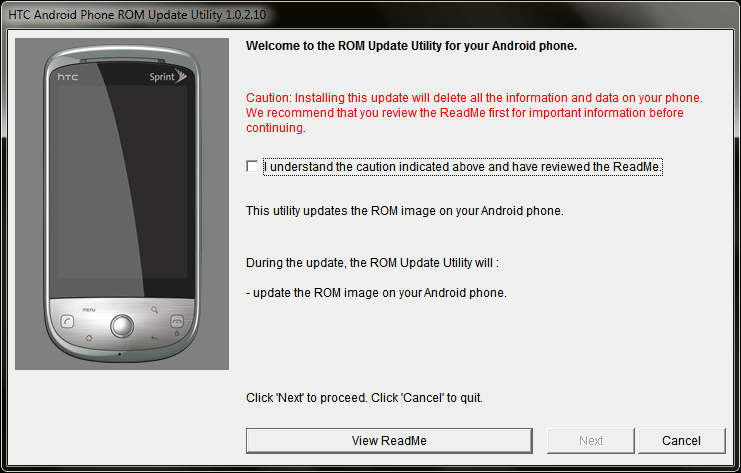 I'll spare everyone the drama and back story, but I will start off saying I know XDA user damageless and it's a shame a good developer may have been run off. Damageless, you know how to get in touch with me. Now that we're past that bit of dirty business, we can get to the important part — we now have a copy of the Sprint Hero 2.1 latest test candidate. Follow the break to learn a bit more about it.
Custom ROM cookers have been putting out work based on this as well as similiar leaks for a while now, but it's nice to have access to something that's semi official. Having said that, there are a few things you need to know before you go flash happy with this.
* This will replace everything on your phone.
* This will overwrite any custom recovery image you may be using.
* While this is rooted, it's not functional the same way custom ROMs are.
* Like any unofficial update, expect problems in the Market.
That enough bold type for ya? Now that you're warned –
RUU_Hero_C_Sprint_2206511_signed_test.exe
Keep an eye on our Hero hacking forums for complete instructions to create your own fully functional rooted 2.1 ROM using this. I don't recommend just anyone downloading and running this just yet, give us a day or two for a full blown how-to.
Thanks Damageless
Link
http://www.4shared.com/file/WU7XiKt-/RUU_Hero_C_Sprint_2206511_sign.html