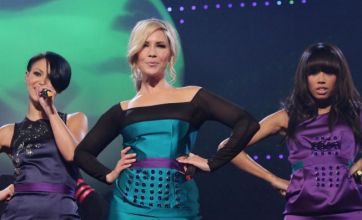 MetroCoUK: Rumours that the all-girl trio have been ditched from the rapper's entertainment company have reached fever pitch after their band name was deleted from Roc Nation's website.
No official statement has been made yet but Ace Showbiz claims that the Brit group may have been dropped after the dismal success of their latest album Sweet 7.
Released on March 15, it peaked at No 14 in the UK, making it their lowest ever charting album.
Sweet 7, which was meant to be their first US album release, has since dropped to No 36 this week.
Sugababes reportedly signed the deal for three albums with Jay-Z's imprint last year when Keisha Buchanan was still part of the line-up.
The deal meant that the group got to work with US uber-producers like Ne-Yo and RedOne.
At the time, Buchanan told BBC Radio 1 that the album had "definitely got the British feel throughout the album – we've not gone away and gone 'All American' on our fans."
The band now consists of Heidi Range, Amelle Berrabah and Jade Ewen