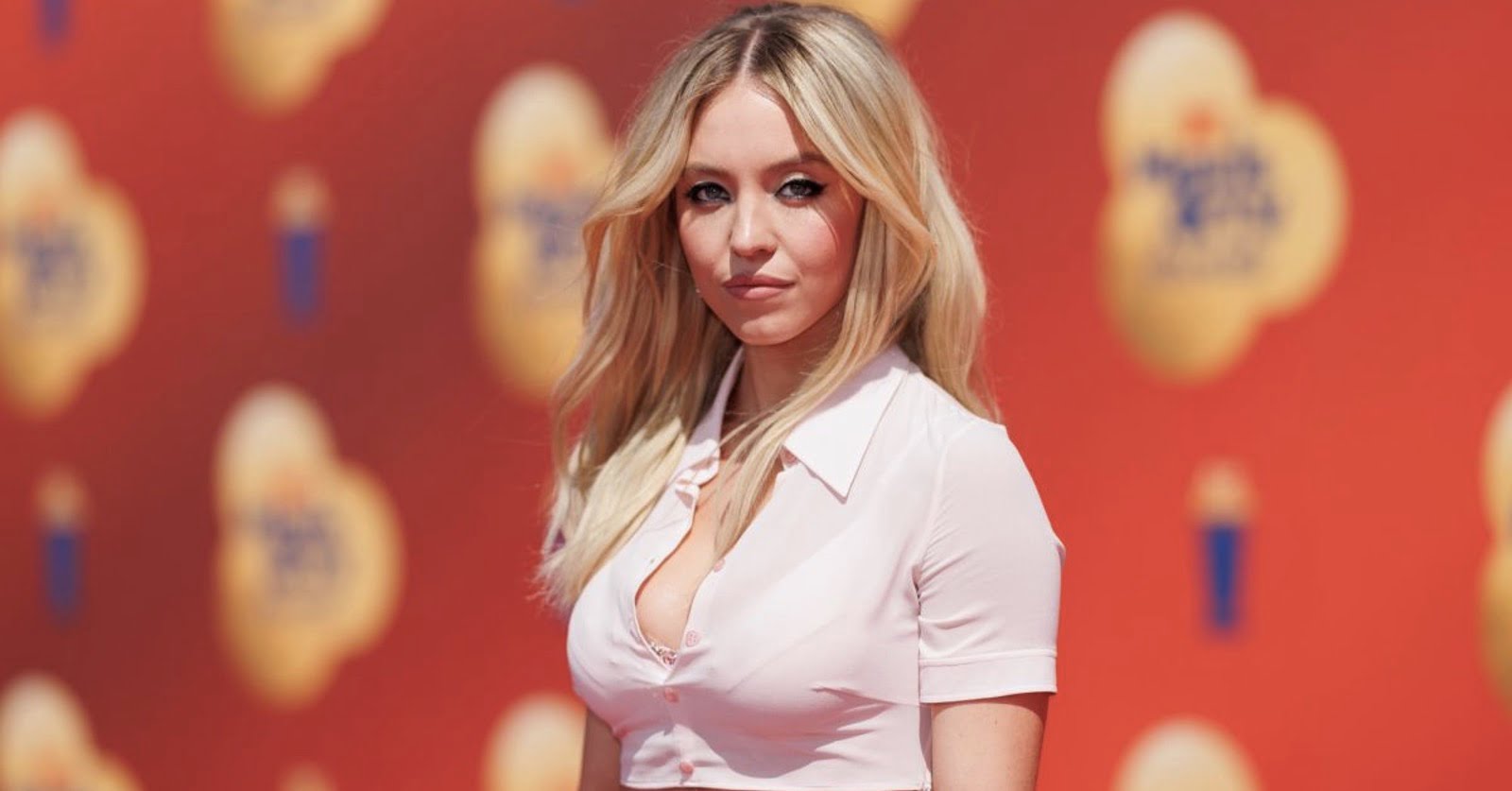 Sydney Sweeney, well-known for her acting roles, has recently spoken up about the controversy surrounding her mother's 60th birthday celebration. Nearly a year ago, she shared images of a "surprise hoedown" event, which led to a public outcry over the display of politically charged items.
In an interview with Variety for their Power of Young Hollywood issue, conducted before SAG-AFTRA's strike, the "Euphoria" actress explained the misunderstanding. She said, "A lot of things were misread," and added that those captured in the images weren't even her relatives. Instead, the items that caused the upset were brought by her mother's friends from Los Angeles, who thought it would be amusing, given they were heading to Idaho.
Sweeney had posted various videos and photos, including her riding a mechanical bull and dancing with loved ones, from the party held last August. One particular photograph showed a man donning a shirt with a U.S. flag that included a thin blue line, often associated with the "Blue Lives Matter" movement and connected to white supremacist rallies.
Her brother, Trent, also shared images on Instagram, including one featuring people in red hats with "Make Sixty Great Again" inscribed, possibly referring to Donald Trump's "Make America Great Again" hats popularized in his 2016 presidential campaign.
The controversy took a toll on Sweeney, as she explained to Variety, possibly referring to the relentless online speculation about her life. She said, "It feels like an ongoing assault, and it's challenging to sit idle, unable to defend oneself."
The actress is recognized for her performances in shows like "Euphoria" and "The White Lotus" Season 1. Her pursuit of an acting career began at age 12, leading to significant accomplishments and also personal sacrifices. Sweeney's cousins have visited her on set, and she expressed a sense of duty to demonstrate to her parents that their sacrifices, including a divorce and bankruptcy, were not in vain.
However, she also admitted the downsides to her profession, particularly its impact on her family life. She expressed her desire to become a young mother and emphasized the importance of sharing her successes with a family.
In addition to her family concerns, Sweeney touched on rumors regarding her relationship with her "Anyone But You" co-star, Glen Powell, known for "Top Gun: Maverick." While filming the upcoming romantic comedy, the pair sparked dating speculations.
Addressing the subject, Sweeney clarified, "It's a romantic comedy, and that's what people anticipate. Glen and I aren't bothered by it. We enjoy each other's company and admire each other's work ethic."
Photos shared by Sweeney in April of her and Powell during the filming of "Anyone But You" further fueled the rumors, but she commented on the public's reaction, saying, "They're eager for it, and it's enjoyable to provide them with that."