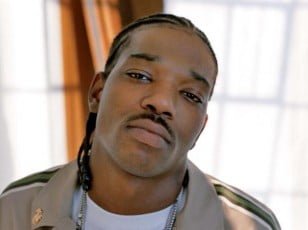 What we have right here can't be denied… New Orleans is still standing and it is still in the place to be. You know that when Domi is on location, Houston is on location. And today, the #1 Hot Girl, stands face to face with the original #1 Hot Boy himself, BG. The "Heart of the Streets" hangs out with the "Diva of the Streets", and trust me, the block is melting with every step we take.
With a more than dynamic history of creating hit music and coining what is now a Pop Culture gem, "Bling-Bling", BG has a new album on the shelves, a fresh album on the way, and a Tell-All DVD about his life after Cash Money Records. BG, the floor is yours…
BG: You know it baby. What's up everybody, it's ya' boy BG, straight out of New Orleans a.k.a. Da Boot… representing Chopper City Music, ya' heard me?
Dominique: Everyone wants to know… What does BG stand for?
BG: Baby Gangsta', feel me. It's a long story behind it. Ya' boy had to break it down to shorter terms, so now they call me "BG".
Dominique: You have a rap style that can only be described as "exclusive." After so many years in the game, how have you maintained your originality?
BG: Ya' boy don't have no certain way of going about how I present my flows. I just hear the beat and go. If I'm flowing without a beat you can hear, I hear it in my head, so I just spit them raw rhymes.
Dominique: You did a joint with C-Murder that materialized into a music video opportunity. How difficult was it to make that video without him actually being present?
BG: It wasn't nothing, Ma. They shot our part and then shot him. Later they put it all together and y'all saw the finished product. Really, it's all in editing, feel me?
Dominique: That's one person you've worked with. Is there anyone you'd like to work with in the near future?
BG: Mayne, I done worked with the best of 'them, from my boy Mannie Fresh, to those near and far. I worked with your people, Mr. Grillz himself, Paul Wall. But if it were possible, I'd love to work with 2Pac.
Dominique: What's your next project?
BG: Let me see… The Heart of the Streets, Vol. 2, coming 3/21/06. We also shooting a music video in Houston too, baby. Hold up, you the Dominique that put the models in that video for Slim Thug, Jeezy and my boy Mannie Fresh, "Diamonds Remix" right?
Dominique: Yes **with a big smile**, I'm surprised you knew that.
BG: Mannie told me 'bout you ma. He said you got some bad ass girls on your team. I want you to cast my video too, ya' heard me. My people 'gon get with you on it. It's January 16 & 17 or 17 & 18th or something like that. Just be ready.
Dominique: No Problem! Say when & where and I got you.
BG: Fa' Sho'. I want to get with you on some things for the NBA All-Star Game in February.
Dominique: That's cool. I'm hearing a buzz about a DVD. What's that about?
BG: Yea. It's a documentary on ya' boy BG and some of my other people. Just talking about what's been going on with ya' boy. We got footage from different things that have been going down. But mostly, I let the DVD speak for itself on the beef between me & Lil' Wayne. Y'all be
sure to go buy that. It's called "Life after Cash Money", a true story.
Dominique: Ok BG, we are both from Louisiana. I was born in New Orleans, but I later moved away and grew up here and there. But you lived there. How do you feel about the Katrina disaster?
BG: I don't even have any words to explain how I feel. I'm heart broken and ready to go home.
Dominique: Where are you now?
BG: Mayne, I'm up here in Detroit… snow and shit. Ya' boy done fish tailed 'bout 4 or 5 times already in this mess. It's pretty, but I'd rather see it on TV. **BG laughs**
Dominique: Just be careful, beau. Lastly, do you have anyone special someone you'd want to give a shot out to?
BG: Just you Ms. Dominique, for doing this interview with me. Thank you, ma. I'll see you in a few weeks on the set right?
Dominique: You better believe it. I will definitely see you there.
Be sure to visit BG and the Chopper city Family at www.ChopperCityMusic.com
Link to BG Hi-Res BG pictures http://www.4sightmedia.com/BG.htm