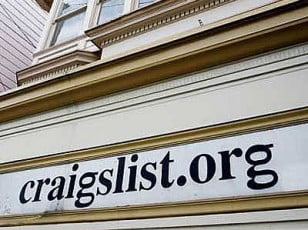 Three Henry County teens — and possibly a fourth — are expected to turn themselves in to Woodstock police by mid-afternoon Friday on charges they planned to rob a Craigslist buyer.
A police officer on patrol around 1 a.m. Thursday came up on Theo Francois, Edward Bozeman III, and Tevin Prewett, waiting outside the Woodstock Community Center for the prospective buyer of a cell phone, Sgt. Paul Brown told WSB Radio.
"While he was talking to these individuals, he ended up noticing that there was a fourth person standing sort of near the edge of the wood line," Brown said. "When he made contact with this individual, he discovered that this person was in possession of a rifle."
The teens had set up the buy using craigslist.org, a popular Internet marketplace, and were planning to rob the would-be cell phone buyer, police said.
"Fortunately, the potential purchaser had not arrived before (police) made contact" with the bandits-in-waiting, Brown said.
Prewett, of McDonough, and Hampton residents Bozeman and Francois, are all 18 and expected to turn themselves in to police on Friday, each charged with one count of conspiracy to commit robbery, Brown said.
Charges are pending against the fourth individual whom police have yet to identify.
From The AJC