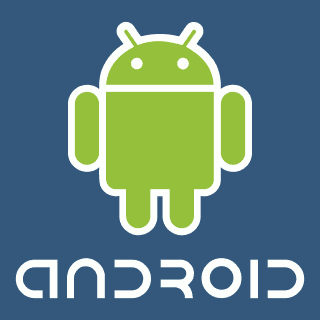 As a reformed BlackBerry user I have fond memories of TetherBerry. Their software offers free tethering without any special add on plans through your carrier and without hacking your phone. TetherBerry has since evolved into simply Tether and they have just released a beta version of their software for Android.
Their lead engineer is reporting speeds up to 6.8 Mbps using the Android beta which is far faster than anything they achieved on BlackBerry. As with most beta software I'm sure it has some kinks to work out, but they are a fan favorite on the BlackBerry sites for both their solid software and customer service so I would assume that will carry over to their Android offering.
The instructions I received for installing and using the beta are copied at the bottom of this post, you can sign up for the beta by going to www.tether.com/android-beta. The folks at Tether indicate that you might have to wait a bit after signing up as they are rolling out the beta to users "based on the various timelines." I'm not entirely sure what kind of lag time we are talking about there, but probably it is best to just head on over and sign up if you are interested.
At the moment this is PC only so apologies to Linux and Mac users (I am among you so I feel your pain), but they are also beta testing Mac at present so some of you may not be left out for long.
One thing of note is that they normally charge $49.95 for their software which is obviously quite a bit more than Android users are accustomed to paying for anything so it will be interesting to see if they stick to that price point. Considering pdanet is a similar and well accepted tethering option for stock Android phones and it currently goes for just $23.95 it seems as though Tether is going to have to knock $20-25 off if they want to be relevant in the Android market.
Here are the instructions:
1. On phone go to Settings->Applications->Development and check USB debugging.
2. Connect phone to PC with USB cable.
3. If you have a Samsung Android you need to download and install Samsung USB drivers from:http://www.tether.com/a/MCCI_WHQL_USB_Modem_Driver_4.40.7.exe (You may need to reboot)
4. If you already have Tether/TetherBerry installed on your machine uninstall it.
5. Download and install Tether from: http://www.tether.com/a/setup.exe
(If asked to reboot, wait until the installer is fully finished)
6. Disable your wireless adapter through the control panel network connections panel (ncpa.cpl in Windows Vista or Windows 7)
7. Start Tether on the PC and select Android USB for the connection method.
8. Start Tether on the Android.*
*Quick heads up on that last step, as I said I don't have a PC right now so I can't test this but I was reading through their support forums and a few users were reporting confusion regarding how to get the piece of Tether that needs to be on your phone up and running and user "ptfd13″ came up with this solution which appears to be working.
On your computer go to the program files section under C drive and find the Tether folder. Get the .apk file and copy it to your microSD card and use Astro to install.
Once connected your PC should be able to browse the internet.
If you're having any troubles the support forums specific to the Android beta are here www.tether.com/forums/tether-android/support.
Android and Me