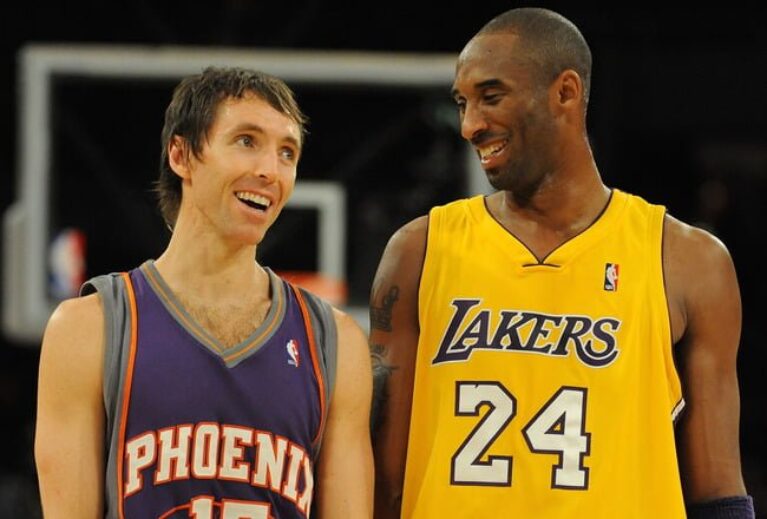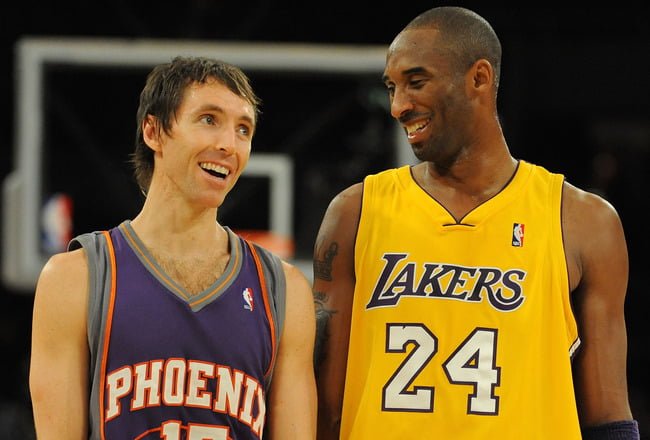 Two-time NBA MVP Steve Nash recently negotiated a sign-and-trade deal which will land him alongside Kobe Bryant and the Los Angeles Lakers. This makes me wonder how long will it be before David Stern steps in and vetoes this deal.
The Phoenix Suns signed the 38 year-old point guard to a 3 year deal worth over $25 million. The Lakers reportedly gave up 2 first round picks and 2 second round picks. In my opinion, they gave up entirely too much. This may have been a great decision 5 years ago, however, Nash is on the tail end of his career and he is only going to get slower.
This deal also raises a few questions in my mind like…
1. Can Kobe and Nash coexist on the same team? Nash has spent most of his 16 year career unsuccessfully battling the Lakers.
2. Does Nash really want to deal with the drama train known as the Bynum Express, or the streaky play from Gasol?
Nash had been receiving offers from teams all across the NBA like the Brooklyn Nets, New York Knicks, and the Dallas Mavericks. But the one team that was ready to hand Nash the must lucrative contract of all of the teams, were the Toronto Raptors. They were hoping that the Canadian-born player would help to revive the Raptors, and breathe life back into the organization.
Now that the Lakers have their go-to Point Guard, they are no longer interested in pursuing a contract extension with their current Point Guard, Ramon Sessions. Sessions opted out of his final year of his contract to become a free agent, in hopes of obtaining a longer term deal. Looks like he will need to find a new home.
Needless to say, the 2012-2013 season should turn out to be another exciting season, even for those that are NOT Laker fans (myself included).