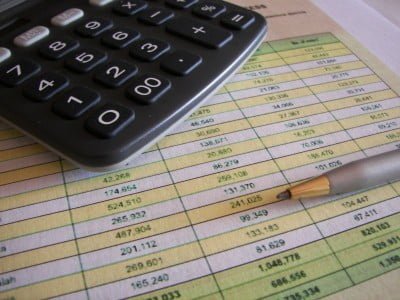 In today's economy, many individuals have plans to start a new business. Many of these upstart businesses are home-based. Others have resources to begin with a physical location in their local area. After all, starting a new business begins with an idea. However, many potential business owners fail to include one key ingredient in their quest for profits – a business plan.
The key to business success starts with proper planning, organization, and commitment. Most businesses fail due to two main causes – poor management and lack of preparation. A business plan will help clarify income objectives and operational procedures. In this article, you will discover what should be included in a profitable business plan.
What is a Business Plan
As the basis of future success, business plans will open doors to more opportunities. A business plan is defined as a written testament to operational procedures a business performs to achieve overall success. Without this plan, businesses find it hard to reap more profits. Business owners may use this tool to:
. Influence the decision of potential investors and lenders
. Acquire bank financing or government grants
. Obtain business credit cards
. Become the basis for financial proposals
. Highlight strengths and weaknesses in your business procedures
This is your roadmap through the general course of your business and is vital towards efficiently running a business. A business plan can also be used to track growth and serve as a helping tool in case of problems and opportunities. Most business plans run between 25-30 pages long. Broken up into sections, this business tool is arranged to smoothly transition from one business aspect to another.
The Components of a Profitable Business Plan
Now that you are committed to writing your business plan, there are a few elements to constructing the perfect business plan. The first thing is to jot down notes prior to putting it in your plan. It is best to carry a small notebook or pocket recorder to keep track of ideas as they arise. When you are actually writing the plan, use these memos to enhance it. Here are the major components to a profitable business plan:
. Cover Sheet – Most business plans have one
. Table of Contents – As the first page of your business plan, begin with a listing of the different sections you plan on elaborating. Be sure to include the name of the business, the address, and the principal owner's name.
. Executive Summary – This 2-3 page section sparks the interest of investors and lenders. Be sure to include company profile, financing requirements, uses of proposed funds, and key projections.
. Business Description – This section is for a more detailed overview of the business and nature of product/services offered. Remember to include product research, business history, time line of events, and mission statement.
. Financial Projections – Illustrates how money will be earned from your business. If applicable, include performance data from 3-5 years
. Marketing Plan – Helps convince readers how well your product/service will do. You should include industry description, and targeted markets.
. Competition Summary – Covers the competition from similar businesses.
. Business Location – Explain the ideal locale of your business. Include the reasons why you choose the spot.
. Management Summary – Illustrates who is on your management team and why they are qualified to handle the position. Include backgrounds of the management team, structure of the organization, and show main responsibilities of the team.
. Present Financial Records – A portrait of your financial status, this section reviews operating costs and income received to date. Include copies of your business income tax records from the past three years.
. Projected Profits and Loss Figures – Itemizes estimated cost and income figures.
. Future Business Outlook – Details the procedures it take to keep the business expanding.
. Business Documentation and Personal References – Lists names and contact information of personal and business references.
There are quite a few tips when writing a business plan. For instance, keep optimism to a minimum. This is not the place for guessing. Make sure to double check for spelling and grammatical mistakes. Stay away from complicated wording. Never try to please everyone. It is better to be brutally honest. Gather all documents and facts prior to writing the business plan. A business plan is the blueprint for your business. You'll have the right tool for starting your business successfully!