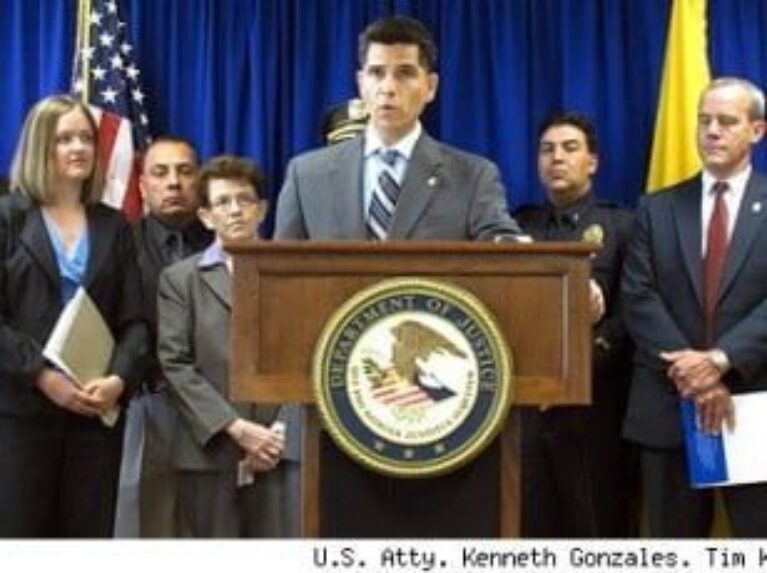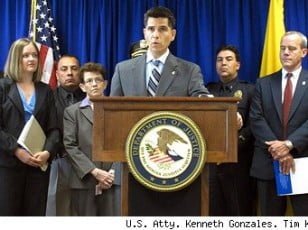 More than 2,200 people were arrested, a top Mexican cartel leader was captured, 75 tons of narcotics were seized, and $154 million in cash was confiscated in what's being called the largest federal drug sweep targeting illegal trafficking from south of the border.
The massive operation, called "Project Deliverance" and carried out across the U.S., was part of a two-year, multi-agency operation in the Obama administration's ongoing effort to take down Mexican drug smugglers, The Los Angeles Times reported.
In a press conference announcing the dragnet, Michele Leonhart, acting administrator of the Drug Enforcement Administration, said raids targeted the "transportation networks" of the cartels moving drugs, guns, and money into the U.S. She described how hundreds of cars, buses, and trucks were stopped with cash and drugs hidden in gas tanks, air bags, and in secret compartments.
"Project Deliverance inflicted a debilitating blow to the network of shadow facilitators and transportation cells controlled by the major Mexican drug cartels," Leonhart said.
The operation involved 3,000 agents arresting 429 people in 16 states on Wednesday alone, according to the Times.
The DEA heralded the May 30 arrest of Carlos Ramon Castro-Rocha, alleged leader of the violent heroin smuggling operation that carries his name. He was named in a six-count federal grand jury indictment unsealed this week in Arizona.
"Without question," said Attorney General Eric H. Holder Jr., "these arrests and seizures will disrupt drug cartel operations and impact the ability of traffickers to move narcotics into the United States."