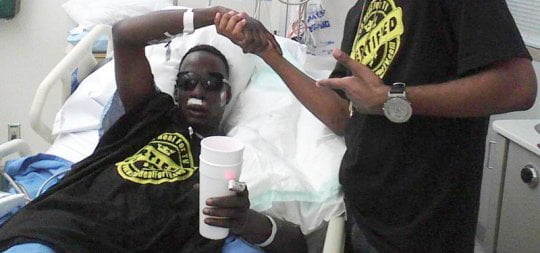 Former Three 6 Mafia member, Crunchy Black (real name Darnell Carlton) has been shot and hospitalized to treat the injuries sustained in the shooting.
As of now, the details of the shooting have not been made public. We still don't know why it happened, how it happened, when it happened or where. All we know is that it happened.
Black released a photograph of himself and an unknown man while hospitalized. I'm assuming that he's alright if he's able to pose for pictures and send them out.
Details are still forthcoming. Stay tuned.