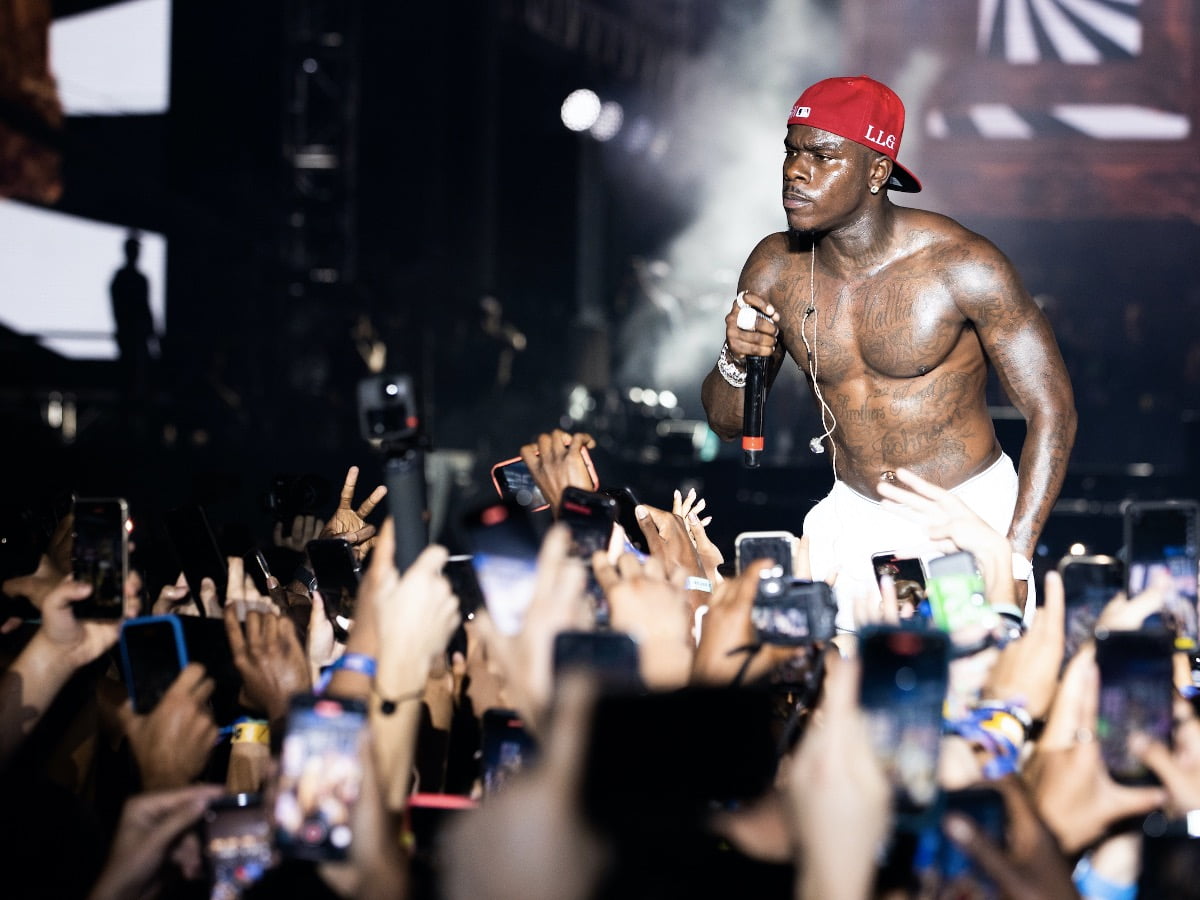 Timbaland took to Instagram lately to ask about DaBaby's new project. At the time of writing, you must have encountered some reports about the latter and not about the super-producer's concern.
Early this week, DaBaby's Instagram live featured part of his confrontation with DaniLeigh. As you know, the couple was having a dispute, and their baby was caught in the middle.
Meanwhile, Timbaland is thinking about DaBaby's new studio album. If you are wondering about the rapper's latest project, its title is "Back On My Baby Jesus Sh!t Again."
DaBaby actually released this studio album last weekend. The song compilation marks his only full-length drop this 2021. If you are among Jonathan Lyndale Kirk's avid supporters, you must have felt excited about his highly anticipated project.
"Back On My Baby Jesus Sh!t Again" is the sequel to DaBaby's mixtape, "Back On My Baby Jesus Shit." The latter dropped on November 17, 2017.
When you compute the years, it has been nearly four years before "Back On My Baby Jesus Sh!t Again" got released as the sequel. This six-track effort finds DaBaby in his organic element over a slew of hard-hitting backdrops. 
Timbaland is a high-profile supporter of DaBaby. He took to Instagram to ask why "Back On My Baby Jesus Sh!t Again" is not getting sufficient love on streaming platforms. 
The 49-year-old record executive, musician, record producer, and songwriter particularly addressed Apple Music. Timbaland asked why DaBaby was not featured on the front page of the featured releases. 
He remarked that he needed to see the Charlotte, North Carolina rapper's latest studio album because that song compilation is "hard." You may wonder if Apple Music will take note of Timbaland's message. The music establishment is actually a strong supporter of Timbaland and Swizz Beatz's "Verzuz" franchise. 
Therefore, you can say that Timbaland may very well have some more pull when it comes to voicing out his perspectives on matters such as why DaBaby's latest project is not on the front page of Apple Music's featured releases. For now, you can wait and see if Apple Music heeds Timbaland's viewpoint.
Last update was on: September 6, 2023 10:24 am