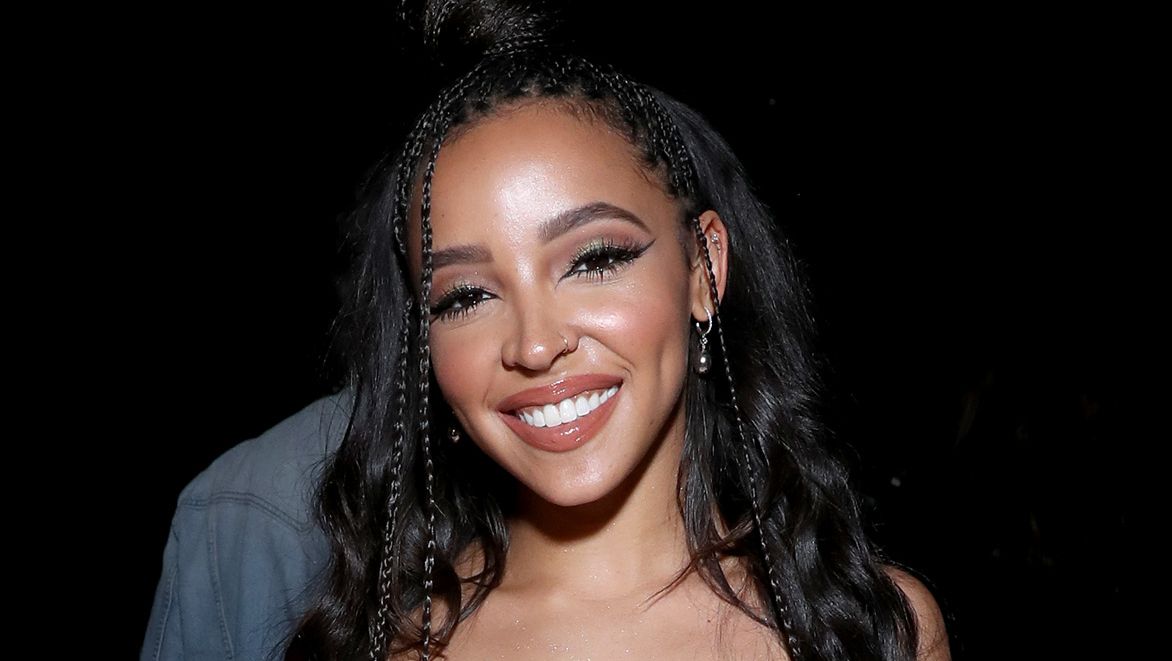 Tinashe stopped by "Lip Service" and was asked to define the types of women that grasp her attention.
Just a week ago Tinashe has shared an accompanying music video for her latest single, "Rascal (Superstar)." Directed by Jasper Soloff, the visual sees Tinashe's intricate story of a socialite trapped in her own home with only a drone as a companion. Sporting blonde hair, she streams her activities 24 hours a day as her only link to the outside world — an extreme take on the real-life reality of quarantine.
Two weeks ago her duo with, THEY released as well. The slick production sounds imitative of "Ride Wit Me," while the creamy vocals recall a vein of R&B that originated years prior to Nelly's 2000 single.
It's this '80s aesthetic that comes into play in the video for the track, released, which sees Drew Love, Dante Jones, and Tinashe wandering around a neon-lit casino. Shot with a grainy filter, the clip for the sensual single looks like it could fit in with a Yo! MTV Raps' video playlist.
Tinashe found it tricky to say what her "type" truly is while she was joining in on recent lipservice episode. "It's interesting, um, I… The ones that I… I can't say," Tinashe stated. She added that when it comes to men, she has a type, but with women, she isn't as specific. "I mean, I've dated a more masculine girl but I've never dated a super masculine girl. And I've never dated a super femme girl, either."
"I like to be in relationships with people that can play both sides," the singer added about being the dominant person in a relationship. "Like, I like to take charge definitely, sometimes," but she also wants someone who can step up to the plate.
Check out the video below and watch Tinashe speak about her ladies who grab her attention.
Last update was on: August 28, 2023 12:09 pm