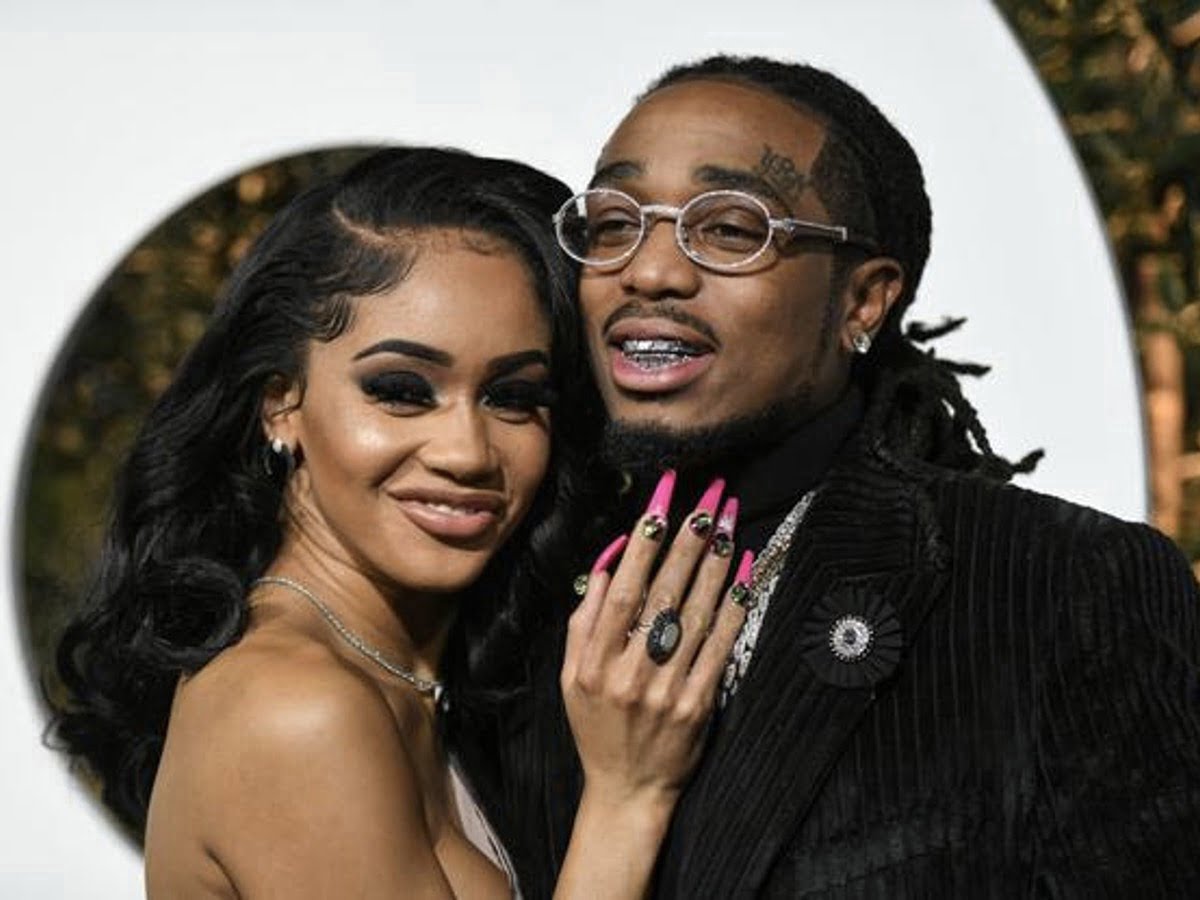 LOS ANGELES, Calif. – American rappers Saweetie and Quavo may be getting back together, and Twitter fans erupted.
The ex-couple are trending on Twitter after rumors that they are back together started surfacing, and fans are all here to find what's up with the two. Word on the street is that the two rappers are spending time together, although they do it quietly and away from the public eye.
The rumors of them getting back together came out around five months since they publicly split. They are yet to confirm any reunion romance, but fans are like deer in headlights looking for hints that they are an item again.
Around Tuesday afternoon, news about their rumored reunion started picking up as people caught wind of the tea. Naturally, everyone started getting crazy about it on Twitter, and Quavo's name even began trending. People started sharing what they think of Saweetie and Quavo getting back together.
Many have sarcastically praised the male rapper for his toxicity at appearing to get back the girl even after he got her Bentley repossessed following the public breakup. Some others shared hilarious memes about how their opinions of Quavo, with someone else pointing out that he's also going to call his favorite ex to try to get back together.
Meanwhile, other Twitter users started sharing Saweetie's thirst trap pics on the platform, posting all the reasons why Quavo would want to get back to her. One fan pointed out that the female rapper looks so fine that he would get back with her if she were his ex. Someone else said that no one could blame Quavo for getting back with a gorgeous lady.
But some female fans weren't so happy about Saweetie and Quavo's rumored reunion. One said that she couldn't understand why she wanted to get back with someone like him. Another one commented that if the rumors are true, she wouldn't be a Saweetie fan anymore.
Last update was on: May 19, 2023 7:49 pm