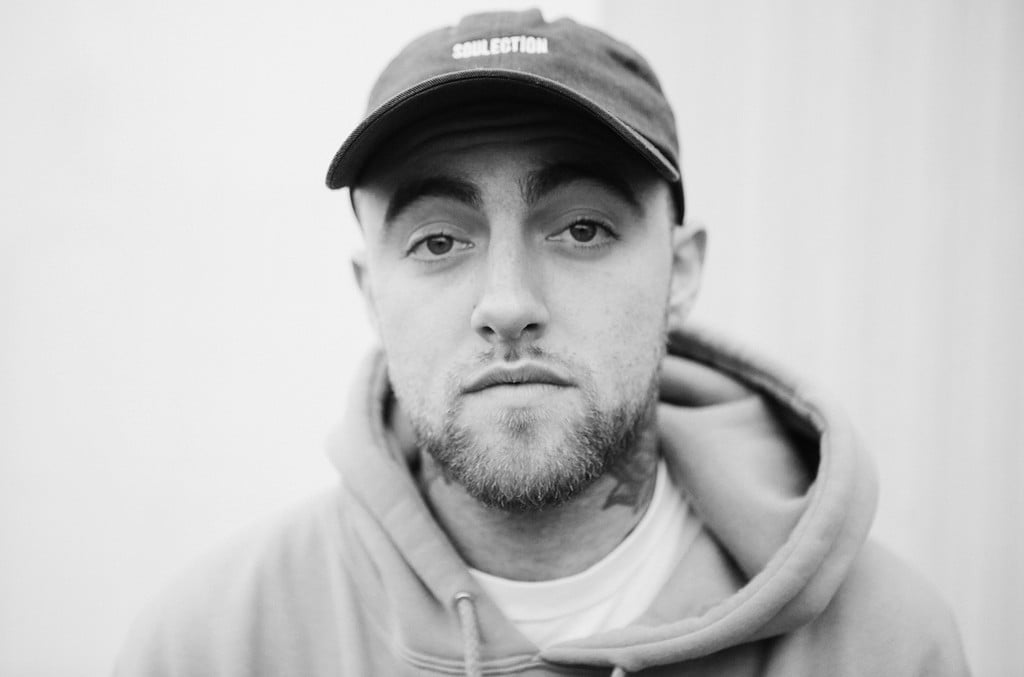 Exactly 10 years after the release of Mac Miller's K.I.D.S. (Kickin' Incredibly Dope Shit) on Aug. 13, 2010, the people at Rostrum Records have unloaded a special 10th-anniversary deluxe edition of the project. As a bonus, the project comes with two brand-new songs.
The new tracks are called "Ayye" and "Back of the Day," and based on the sound of them, it appears both songs were recorded during the K.I.D.S. era, which was essentially the time Miller became one of the biggest rising rap stars in America. "Ayye" is carefree and Miller sounds youthful as he spits over an upbeat track.
The deluxe edition of the seminal mixtape arrives just under two years after Mac Miller died due to an accidental drug overdose on Sept. 7, 2018. He was only 26.
The 18-track K.I.D.S. (which stands for Kickin' Incredibly Dope S–t), contains some of Miller's most beloved early tracks, including "Nikes on My Feet" and "Kool Aid & Frozen Pizza." The new tracks perfectly fit the loose, friendly vibe of K.I.D.S., with Mac rapping,
"Too many people always thought I wouldn't ever do s–t/ I'm ruinin' my life and I'll never get rich/ Forever I'm this, never goin' back/ Don't fade to black, I'ma stain the map/ Yeah, I'm changin' rap and my name is Mac/ Trust me, then I'm ready when the cameras flash/ 'Cause the boy got presents like Santa's bag" over a chill, bouncy beat.
While Miller is no longer here in the physical form, his music has continued to inspire fans. Back in January, Miller's estate released Circles, an awarding LP that was created to be a companion album for Swimming. An acclaimed project that marked the last Miller would release while he was alive.
For "Back in the Day," Miller gets more personal as he reflects on his future: "I used to have a dream, now it seem that I'ma live it in real life/Gettin' free jeans, good weed, feelin' real nice/Used to think that I was too short or too dumb/Just a newcomer to the game tryna do somethin'."
Listen to "Back in the Day" below.
"Balcony shine from the light of the sun/Tonight will be fun, 'cause the night is still young/And the rhyme to the drum is flowin', an island/See the ocean when I'm chillin', got me smiling," Miller spits on "Ayye."
You can check out "Ayye" below.
Last update was on: September 11, 2023 11:16 am