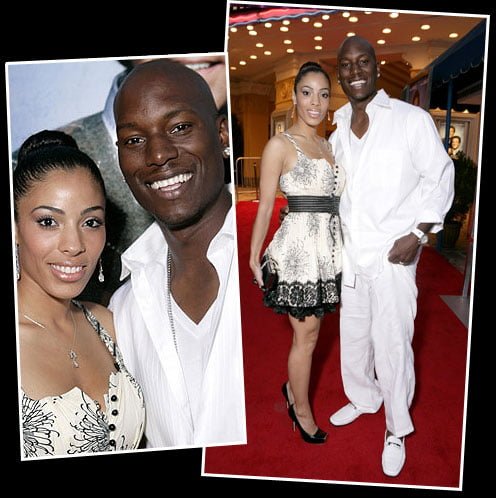 Tyrese Gibson is officially single again. The "Transformers" star has reached a divorce settlement from wife Norma Gibson. Tyrese was granted joint custody of his two year old daughter Shayla in the agreement, following a long battle with now ex wife Norma Mitchell Gibson. He's required to pay $6,230 a month in child support and he gets to keep his Temecula, CA home. Both Tyrese and Norma have split up other assets.
The couple had been married since November 2007 and in January of 2009, Tyrese filed for divorce in January 2009, citing irreconcilable differences following a mere 10 months of marriage.
Norma signed a prenuptial agreement, which stated that if the two were ever to divorce, Norma wouldn't ever get a piece of Tyrese's possessions. The only thing she would get is a lump sump of $50,000 for every year they were married, for up to 10 years. But since Tyrese filed for divorce 10 months after they said their "I Do's." Norma will not be getting anything except the mandatory $6,230/mo for child support.