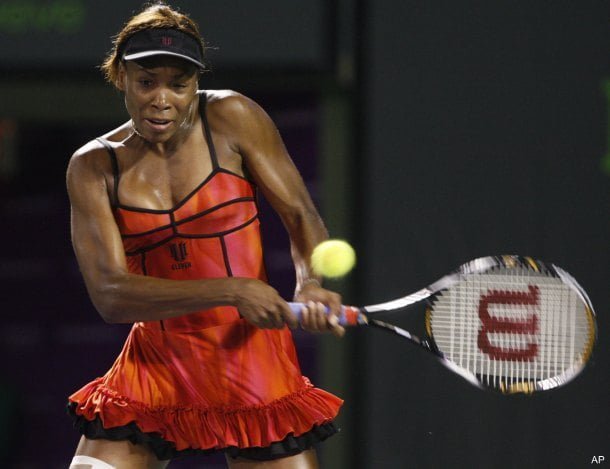 Venus Williams took it back to the '90s with the outfit she wore Thursday night at a match in Key Biscayne. The 1890s, that is.
In her opening match at the Sony Ericsson Open, Venus wore a red, spaghetti-strapped corset trimmed with a flounce. It was part can-can, part Valentine's Day. And though it certainly flouts the conventions of tennis fashion, the dress worked: Venus won the match 6-4, 6-3.
Nobody seemed to care too much about that though. The first eight questions at the post-match press conference were about the dress.
"The motif is really about sporty sexy, and kind of that whole attitude of bringing that to my game," she said. "I usually don't wear red. This is kind of new for me."
Venus said she plans to wear the dress for her next match as well. If it continues to bring victories, who knows … maybe she'll get one in white for Wimbledon.