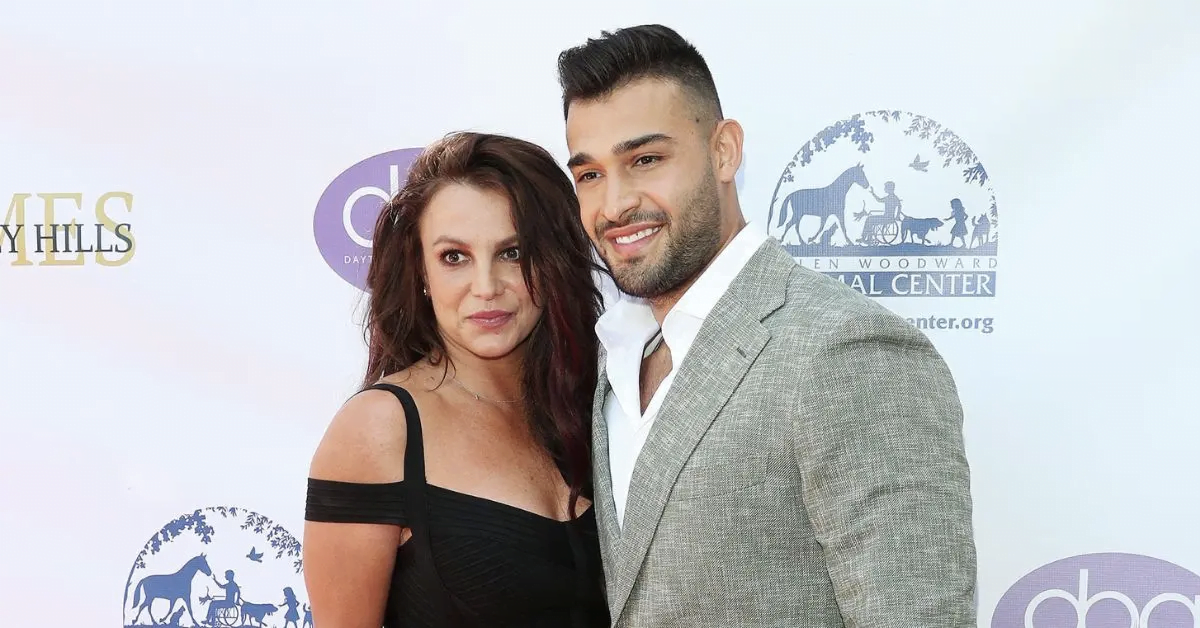 Britney Spears apparently received medical attention after a heated dispute with actor Sam Asghari. On August 16, 2023, the "Special Ops: Lioness" actor initiated a divorce process as revealed by The Blast. Ever since they tied the knot on June 9, 2022, the duo faced continuous whisperings about their troubled marriage. In the official papers, Sam pinpointed their split to July 28, 2023, just a tad more than their first anniversary.
Claims suggest that Britney, at 41, might have become aggressive with the 29-year-old actor. Some go on to hint that she possibly attacked him during his slumber. However, recent findings indicate the confrontations could've been two-sided.
On Fox's recent telecast titled "Britney Spears: Divorce & Despair," Harvey Levin from TMZ shared that the pair had an intense argument in London, which resulted in Britney needing medical care, according to Page Six. Levin described a scenario: Britney and Sam were clashing in a hotel suite, and the altercation turned so severe that she accidentally collided with a coffee table, causing an injury that required stitching.
On the other hand, Charles Latibeaudiere, an executive producer, conveyed on the "TMZ Investigates" episode that the actual reason for the split was possibly Britney's unpredictable temperament that Sam found unbearable. Despite narratives about Britney's aggressive behavior towards Sam, resulting in visible injuries, some dismiss these allegations. An informant told Page Six, highlighting their height difference, questioning the plausibility of her harming him.
A day post Sam's divorce application, an informant disclosed to TMZ about Sam's frequent discomfort concerning Britney's aggressive tendencies. It's implied that on several occasions, confrontations became so severe that security had to intervene. The same source relayed an instance where Britney allegedly lashed out on a resting Sam. They emphasized that Sam never countered during such incidents.
In early 2023, photographs of Sam showcasing potential injuries emerged. Although he seemingly downplayed the injuries, requesting photographers to refrain from snapping pictures, there's no concrete evidence linking Britney to those injuries. Another narrative hints at Sam's apprehension not just from potential physical confrontations but also due to the "Toxic" singer's reported inclination towards knives, especially at her Thousand Oaks residence.
A contact shared that Britney's knife collection might be due to her protective instincts, given her fear of potential threats. Another source recently relayed to The Sun about the growing concerns regarding Britney's erratic tendencies. This informant suggested that her unpredictable behavior took a toll on Sam. They also shed light on Britney's temperamental outbursts and her peculiar focus on knives.
Adding to this, another informant commented on her peculiar behavior with knives, suggesting she might believe she's under threat, hence the need for self-defense. Intriguingly, Britney seemed to respond to these knife-focused narratives by uploading a clip of her using a kitchen knife for culinary purposes on Instagram.