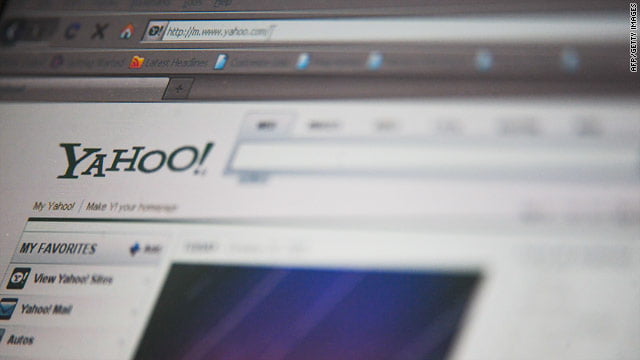 (CNN) — Yahoo! and the micro-blogging site Twitter have struck a content-sharing deal, they announced Wednesday — a plan that will share real-time tweets with the 600 million users in Yahoo's global network.
The partnership will let people access their Twitter feeds on Yahoo! properties including their home pages, Yahoo! Mail, Yahoo! Sports and others — making it easier to tweet or check on the people they follow.
Users will be able to update their Twitter status from Yahoo! sites and share content from Yahoo! in their Twitter stream.
Yahoo! Search also will be including real-time Twitter updates.
"Let me try to capture the enormity of this integration in 140 characters or less," Yahoo! Vice President Bryan Lamkin said in a written release, referring to Twitter's ultra-tight limit on tweets. "We're turning the key to the online social universe — you will find the most personally relevant experiences through Yahoo!"
The move comes as established Internet players are making moves to plug into the social-media movement spearheaded by sites like Facebook and Twitter. Most notably, Google last month created Google Buzz — its own networking feature that uses elements similar to both of those sites.
In a blog post Wednesday, Twitter said the Yahoo! deal is similar to its other partnerships with sites like the search engines Google and Bing.
"From our perspective, this partnership represents a big opportunity," reads the post. "Tweets may be short, but they have proven over and over again to contain valuable information.