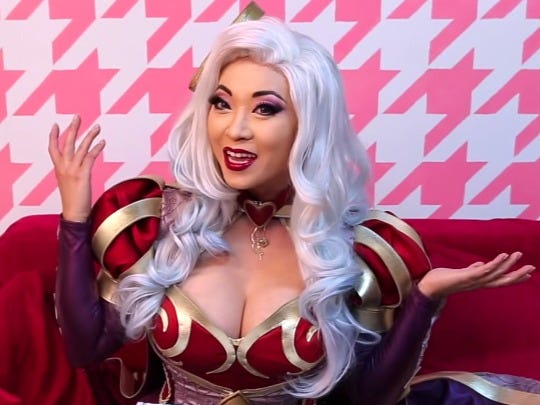 Yaya Han breathes as a known cosplay artist and she posted a picture of her on social media to promote for a Halloween sale that is occurring on her online website. She was seen in a unicorn costume to promote sales for Halloween costumes. Yaya certainly didn't fail to impress her devotees because post immediately drew hundreds of her followers to like and comment on the post.
Yaya's looked amazing as she wore a fitted corset that could barely hold her booty in them. This allowed her to display her full cleavage. She dressed as an NSFW version of unicorn. The exclusive black corset with silver hooks is what enhanced her bust, giving her the perfect cleavage. Her costume included a high neck black frilled lace collar with full sleeves. The cut out of the collar was such that it drew the attention of her fans instantly. Her arms were raised towards her shoulders and the position further uplifted the level of sensuality in her picture. The pose helped in showing off the lace detailing of the sleeves and cuffs.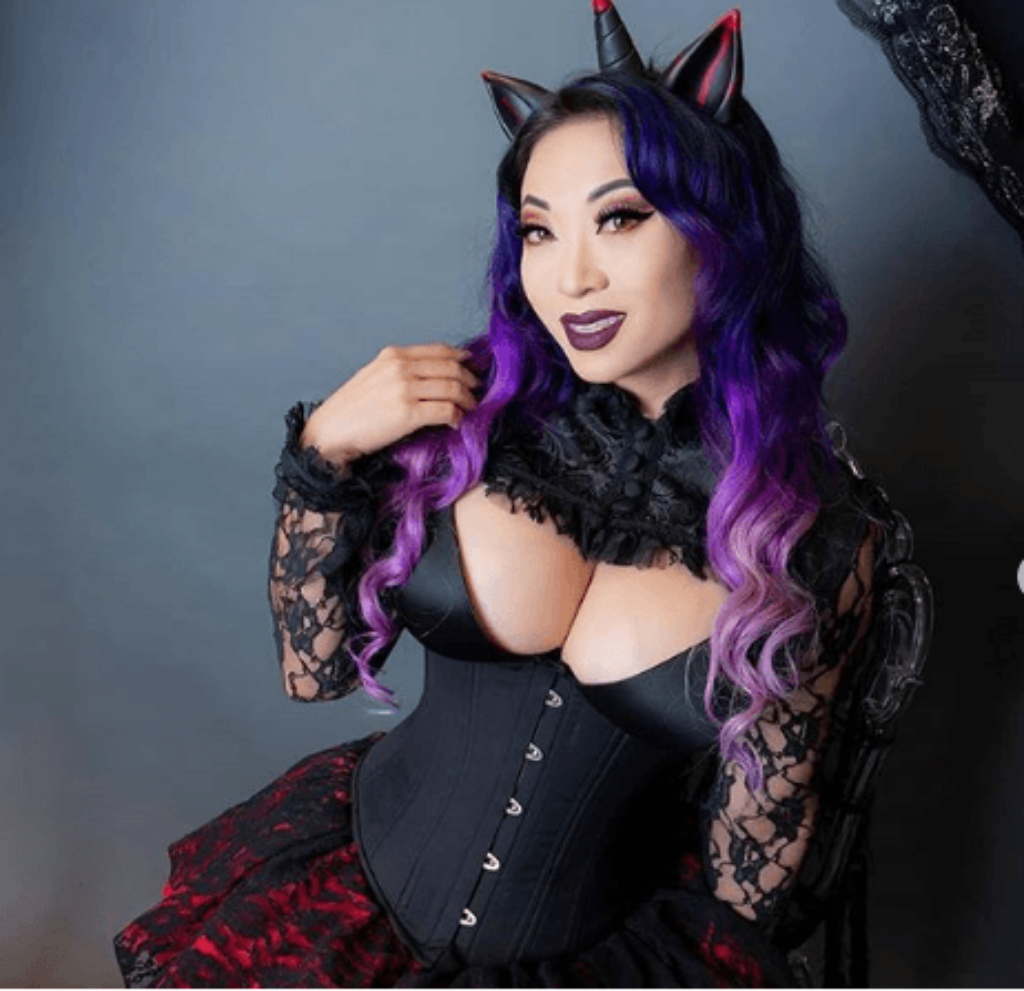 She flaunted her corset with a red miniskirt. The red skirt had lace over it that matched the lace sleeves on her hand. To match her Halloween look she wore a funky looking wig with shades of purple and black. Her hair fell over her shoulders right over her exposed chest. She again wore a headband with a unicorn horn and ears that was in the mixture of black and red. The head accessory matched red and black outfit.
Yaya Han wore full make-up on her face. Her eyes had red and purple eye-shadow. Her lashes were long and black and the cat-eye eyeliner looked stunning on her face. Her brows are arch-shaped and darkened. Yaya contoured her face and added a red blush. Matching her purple wig, she used a purple tint of lipstick to complete her look.
Yaya has publicized her post by emphasizing it "Blood, candy corn and spider-web themed items are included in 25% off code BOO." She again spoke of her online website from where you can make your purchases.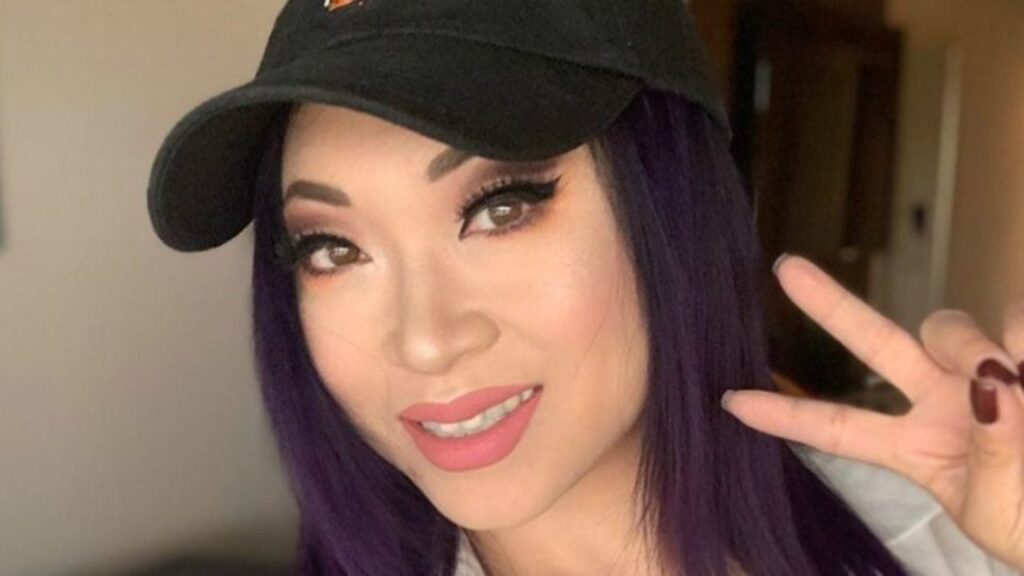 Yaya Han is gaining popularity among the fans quickly and she already has 600,000 followers on Instagram. Her attractive cosplay costumes garner quite a lot of appreciation from her fans.
The 39-year-old knockout has survived in the cosplay clothing designing business since 1999. You will find her account loaded with pictures of costumes that she has designed for her events. Yaya is a Chinese-American who is a costume designer, model, and a cosplayer. She has judged several shows and events and competed in several competitions too. The cosplaying beauty is again seen posing with her cosplay friends. Recently this post, she had posed with two more friends in cool cosplay dresses to promote her website.
You can find Yaya on Instagram and follow her to see her innovative cosplay costumes.
Last update was on: August 3, 2023 3:52 pm