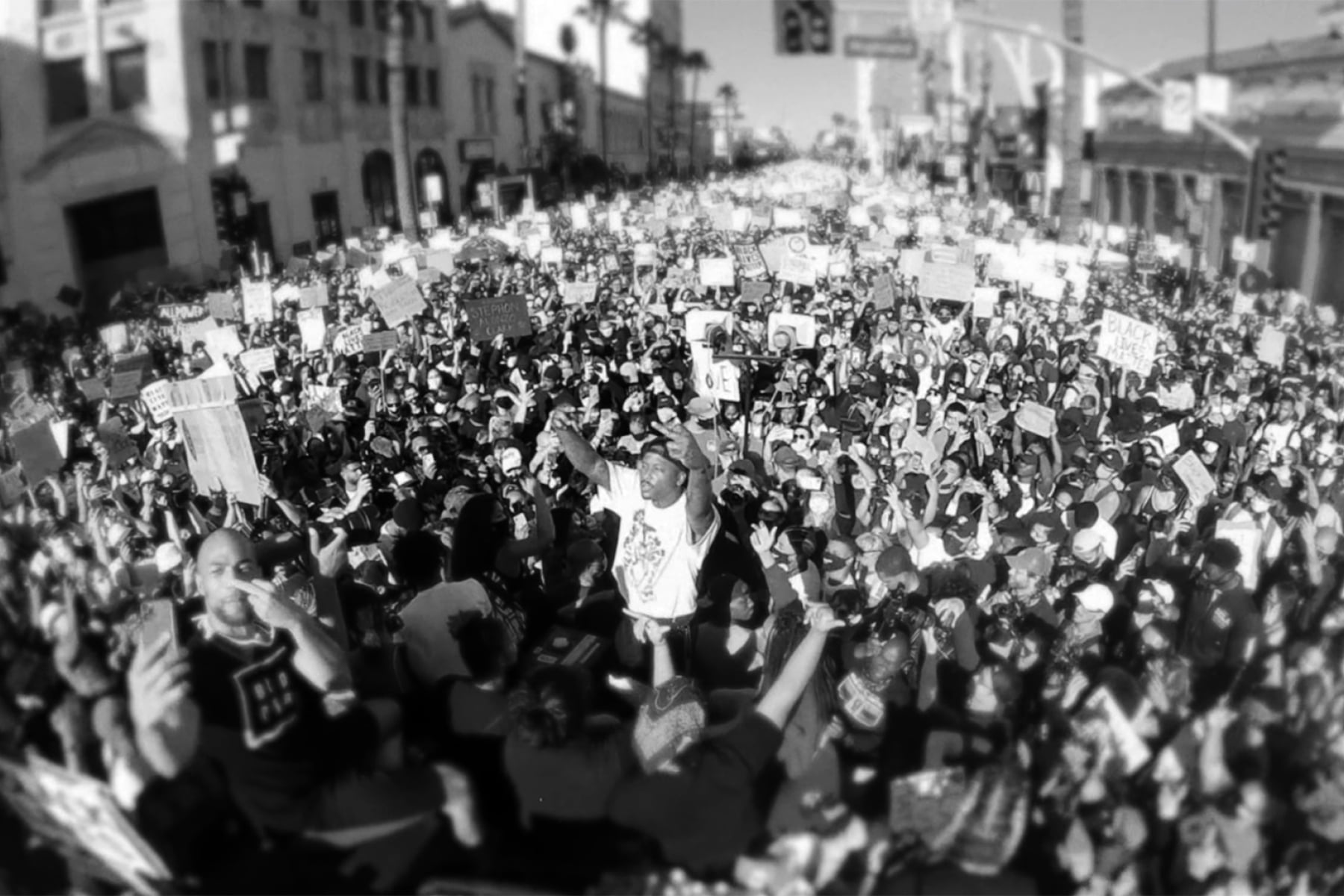 YG is one of Californias versatile creative content residents. From his gunman rap lyrics and high-end apparel line featured in Barneys, he has not ever failed to deliver with his visuals. His latest "FTP" music video includes clips in Los Angeles on June 7 at a demonstration that saw Black Lives Matter, with himself and the BLD PWR organization, drawing a crowd that BLM estimated at nearly 100,000 people.
https://www.instagram.com/p/CBKiCvuAxGX/?utm_source=ig_web_copy_link
His music video was directed by Kariuki. Founder of Denied Approval, which is also a YouTube channel & a clothing line. Kariuki stated in a recent interview with Variety, "I really wanted to show people the realness, but also a perspective change. The song's called "FTP" so it's clearly biased, but I wanted to give logic, understanding, and emotion to that bias and show the realest, rawest sh– — make people feel like they're there, seeing people getting hit in the mouth with a stick by the cops." 
YG took the beat and hook for "FTP" forms off of another protest song FDT (Fuck Donald Trump). Released with the late Nipsey Hussle during the 2016 election. Approaching the end as YG raps about "the Ku Klux Kops," the video shows police with hoods edited over their heads. YG had beforehand purposed an earlier protest in Los Angeles for June 2. He withdrew it due to the threat of police violence against protests.
Last update was on: July 29, 2023 4:19 am