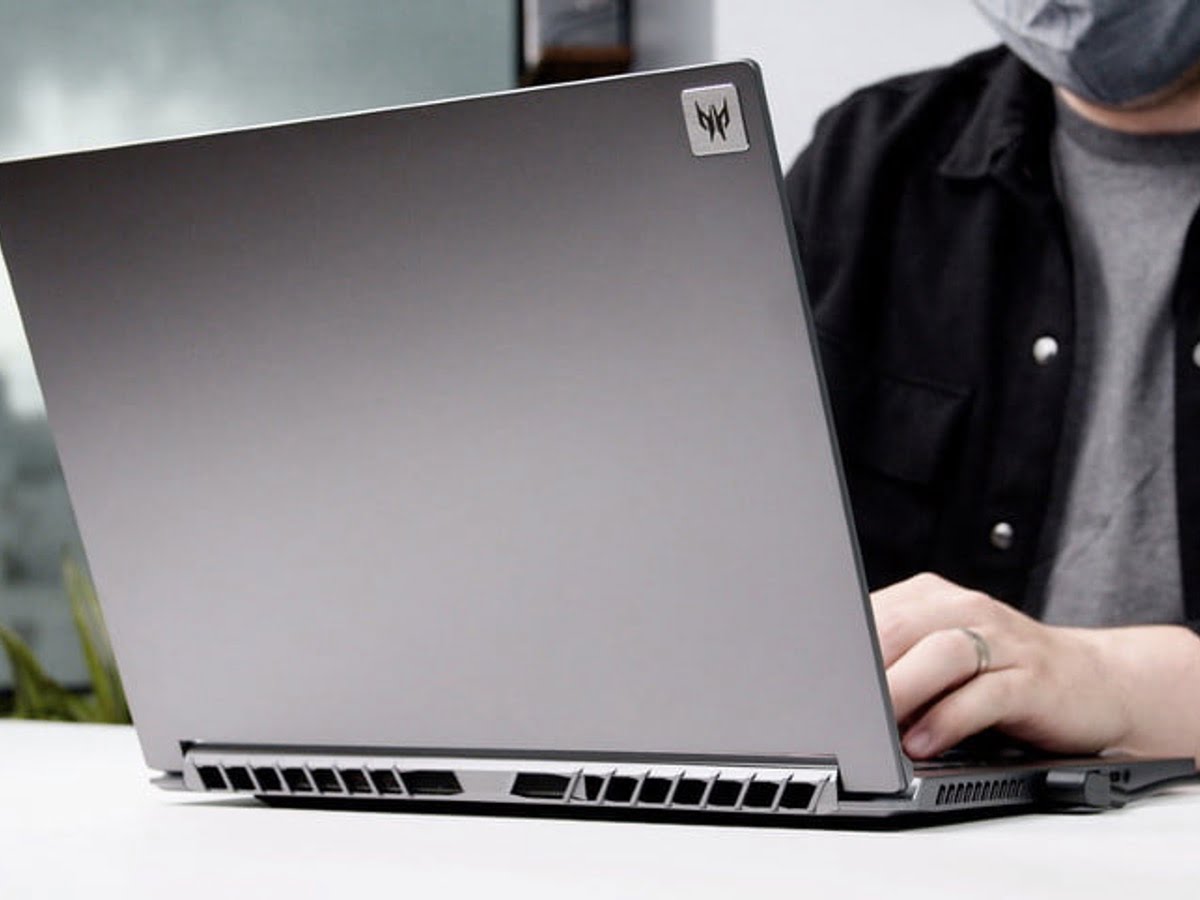 Many people are considering gaming laptops these days instead of typical ones. Before the rise of gaming laptops, users settled with what they could use because they used laptops for documents or other admin tasks. 
Nowadays, entertainment is also a necessity when you're buying a laptop. Gaming laptops are becoming more popular because gamers can install games for entertainment and play with better computer specs. However, there are too many in the market. If you can't decide what model to buy, here's the Acer Predator Triton 300 SE review to consider. You'll know why this brand is very popular. 
What's in the Box?
The box comes with an Acer Predator Triton 300 SE laptop, and you'll find the size very handy because it only measures 12.72 by 8.97 by 0.70 inches. It has a travel size that many users love because they can take this laptop anywhere they go. It's not very hassling at all to store in any bag or to hold while walking from one working station to another. Plus, it only weighs 1.7KG, which makes it more favorable. 
The design of this laptop is another thing you'll find impressive because it stays classy in its monochromatic theme. It's the perfect design for gamers because it has a strong appeal, but the monochromatic color is not overwhelming at all. Aside from that, the style of the keyboard in black color matches the chassis. The touchpad also looks exceptional, along with the keyboard and speaker. 
When it comes to sturdiness, you can guarantee that this Acer model will last long because it uses premium-quality materials. The screen is so sturdy that it doesn't easily get scratched and the keyboard. You can type with full comfort, and it doesn't make any noise, which is more favorable.
If you're expecting some freebies aside from the unit, don't get your hopes up because it doesn't have any. It comes with a charger for the battery. There are no free headsets or a mouse despite being a gaming laptop. On another note, the performance of this Acer laptop is impressive. 
Specs
Display Resolution: 1280p by 720p

Processor: Intel Core i7-11370H

RAM: 16GB

Storage: 512GB

Ports: one USB-C, one HDMI, and two USB-A 3.2

Camera: 720p
Features
The Acer Predator Triton 300 SE laptop has many competitive features that many gamers love, like the following. 
You'll love the performance of this Acer laptop since it uses an Intel Core i7-11370H processor. It's the perfect processor for gaming laptops, especially when you want to play high-end video games on your computers, like Valorant or NBA. You can guarantee no slowness when you use this laptop, especially when you're multitasking. 
The 16GB RAM also contributes to the laptop's performance, not only when you're playing video games. It makes it faster, even when you change one task to another. It's the perfect laptop you can use while working or studying. Plus, there's no lag when you watch your favorite series or movies. 
When it comes to this laptop's camera quality, it will meet your expectations for a 720p-camera. It gives a decent performance when you're taking photos or doing videoconferences. Even though there's minimal noise in the background, it doesn't compromise the entire image. 
The battery life of this Acer Predator laptop is impressive because it's long-lasting, unlike other gaming laptops in the market. You wouldn't think it can last for 10 hours, which is why it's exceptional. You don't have to bring your battery when you're outside because it can last longer, even when you feel like playing in your favorite café. 
The display resolution of this laptop also gives a decent performance. You'll enjoy watching or playing games since it displays high-quality graphics in its 1280p by 720p resolution. It makes your gaming experience worthwhile, especially when you're playing high-end games. 
Lastly, the speakers perform well. You can play any music genre without feeling uneasy because of unwanted noises. It doesn't make noises even when you turn the volume up. Plus, these produce a balanced sound, soothing in the ears when you play music on the stereo. There's an audio jack if you want to listen to your music alone, and you can connect to a wireless device through Bluetooth. 
Pros
Reasonable price

Wi-Fi 6 enabled

Lightweight
Cons
Low storage

Excessive bloatware

Ghosting in display
Conclusion
The Acer Predator Triton 300 SE is a recommended laptop for gamers because of its gaming features. Many gave it an above-average rating, which is why it's worth your money. 
The performance will not disappoint you at all because there's no sluggishness in whatever you're doing. Regardless of whether you're studying, working, or playing video games. Switching windows is more convenient because there's no crash. Plus, the 16GB RAM also makes it more efficient to use. 
The battery life of this Acer's model is another feature that gamers admire. Some gaming laptops in the market can only last for around five hours, but this model can last for 10 hours. That's very impressive for a gaming laptop because you don't have to bring your charger along, yet you can play for quite some time outside your comfort zone. You can play in your favorite café without any hassle. 
Aside from the battery life and performance, the overall style of the laptop is also another feature that gamers love. It's very convenient to bring because it's lightweight, but it's not very small by size. It has an average size that will give you convenience when you travel from one area to another. The screen is also wide enough to view activities without any hassle. Plus, the keyboard and touchpad are also convenient to use. 
On another note, some users think that the speakers need improvement. Some say that it's too quiet, which is why they recommend a better one that plays louder music without producing noises. 
If you're looking for the recommended gaming laptop, you should consider this Acer model because it's loaded with handy features. It has a reasonable price, but you'll get a lot of good features for the price. Moreover, it's not very hassling to bring since it's lightweight.