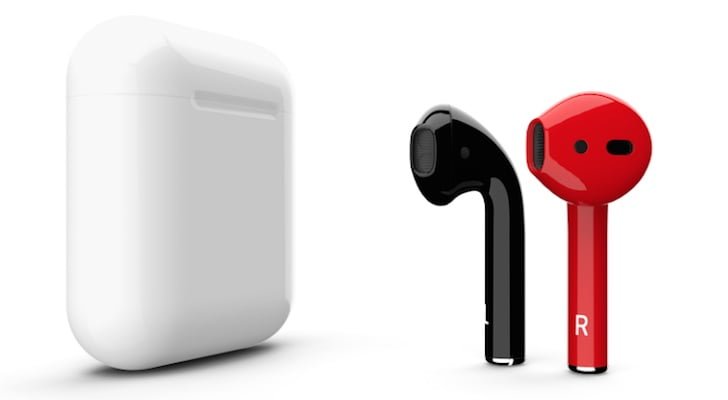 Apple released its latest AirPods in a press release this March 20 and is available for sale at $199 along with a wireless charging case. You have the option to buy just the AirPods for $159 and the wireless charging case alone costs you $79. Brushing aside the price of the second generation AirPods let us get into the depth of how it looks and performs.
Design
Don't expect something different, the design of the AirPods 2 is exactly the same as they were for the AirPods 1 released back in 2016. Like its predecessor, AirPods 2 also is pods with earbud stems along with a pillbox charging case. The only addition is an LED light added in the front that gives you an insight of their charging status – orange when they are not charged and green when they are fuelled to the top.
Battery and Wireless Charging
Apple has made AirPods 2 Qi compatible. You will get about 5 hours of listening time and 3 hours of talking time from the AirPods because of the Qi chip. The charging case offers multiple charges as they hold 24 hours of listening time. You just need to pop your AirPods in the case for 15 minutes and you have them up and ready for use for another round of 5 hours. If you want to know the status of your battery while listening through them just ask your virtual assistant – "Hey Siri, how's the battery on my AirPods?" The charging case is kind of cute and you actually want to keep popping the AirPods in them again and again. You can also use any Qi-compatible charging and place the AirPods over it to charge.
Siri is Easy to Access
You no longer have to reach out for your iPhone, simply say, "Hey Siri" to make a call, play your favorite song, turn up/down the volume or get the map for your desired destination.
Performance
The new H1 chip in the AirPods 2 gives you a stable wireless connection on your phone. Switching between the two devices is much easier and faster because of this chip. You also experience 30% lower gaming latency while you play games. The sound quality is almost the same with a slight improvement in the quality that AirPods 1 gave. The clarity of the vocal is superb, but you may find the treble frequencies a bit harsh to your ears.  Another cool feature of this pair of AirPods is that the music pauses on its own when you take them out of your ears and then resume playing when you pop them back in your ears. Connecting the AirPods with iPhone, iPad, Apple Watch or Mac is super easy and quick but don't expect the same when you connect them with Android phones.
Apple insists that you use them with Apple devices for a better experience. We would have appreciated if Apple gave it a new look and made it wireless.
Last update was on: August 12, 2023 11:45 am