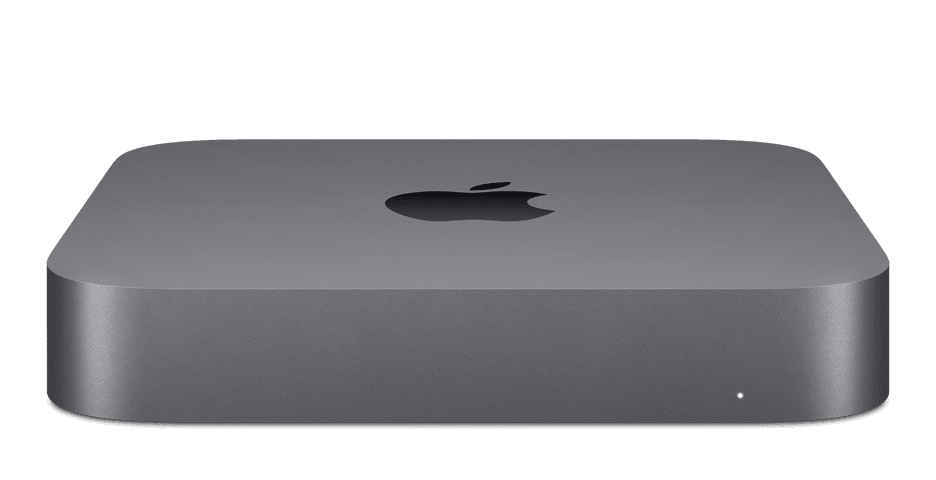 This is a brilliantly engineered machine that has been designed to work fast and perform flawlessly. Apple has added some neat specs that can pull off some impressive tricks. It is 5x faster than its predecessor that was released in 2014 making it a versatile product to buy. Unlike the earlier Mac Mini don't expect to lay your hands on this one at a budgeted price. The size may be mini, but the price isn't!
Design
Weighing 2.6 or 2.9 pounds (depending on the model) with dimensions of 7.7 x 7.7 x 1.4 inch the Mac Mini has maintained its size like its predecessors. Apple has given it a brilliant look. It has a dark space-grey anodized finish giving it a modish look. Guess what; the aluminum body has been constructed from recycled materials. The vents have been made a bit bigger so that the powerful processor within can stay cool. The edges of the panel comprise of ingeniously masked vents for airflow. There are is one HDMI 2.0 port, 4 Thunderbolt 3 UCB-C ports, 2 USB-A ports, Gigabit Ethernet and one audio jack.
Performance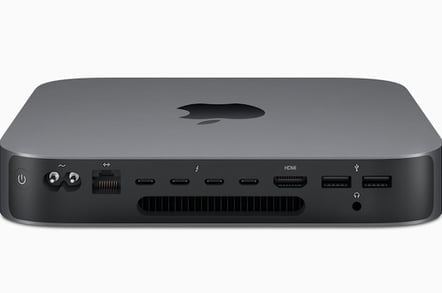 Mini Macs run on 8th Gen Intel Coffee Lake Processors and they come in 3 models – Intel Core i3 offering 128 GB storage which is the base model, Intel Core i5 offering 256 GB of storage and the Intel Core i7 offering a hard drive that supports 1 TB memory. The memory for all the models is upgradable.
The performance of the Mac Mini is exceptionally fast even for the base model. You can run computers double its size – just plug in your screen, mouse, and keyboard and see it perform. The Turbo Boost 2.0 gives it an amazing speed up to 3.6GHz. It also features Hyper-Threading, so each core runs 2 threads which makes multitasking on the OS fast and efficient. You get Intel HD Graphics in the i3 and i5 models delivering 65% more pixel-pushing performance.
Thunderbolt technology is fast and gives you options to expand. Wireless technology is built-in all the Mac Mini's which automatically locates the Wi-Fi network so you can just connect and begin streaming the net.
Price
Apple's Mac Minis range from $799 and go up to $1,099 depending on the configuration that you choose to purchase.
Verdict
Mac Minis have always been an adored product of Apple. Users were looking forward to an upgrade after the 2014 model of Mac Mini and Apple finally gave them the upgraded Mac Mini in 2018. It was completely worth the wait, as the Mac Mini is indeed a powerful little machine that works wonders. From its looks to its performance everything is in line with our expectations. Some may find it to be a bit overpriced, but Apple justifies the price with the hardware and software that it has used for it. Working with the Mac Mini is a joy.  Go ahead and grab that Mac Mini without giving it a thought.
Last update was on: May 3, 2023 2:33 pm