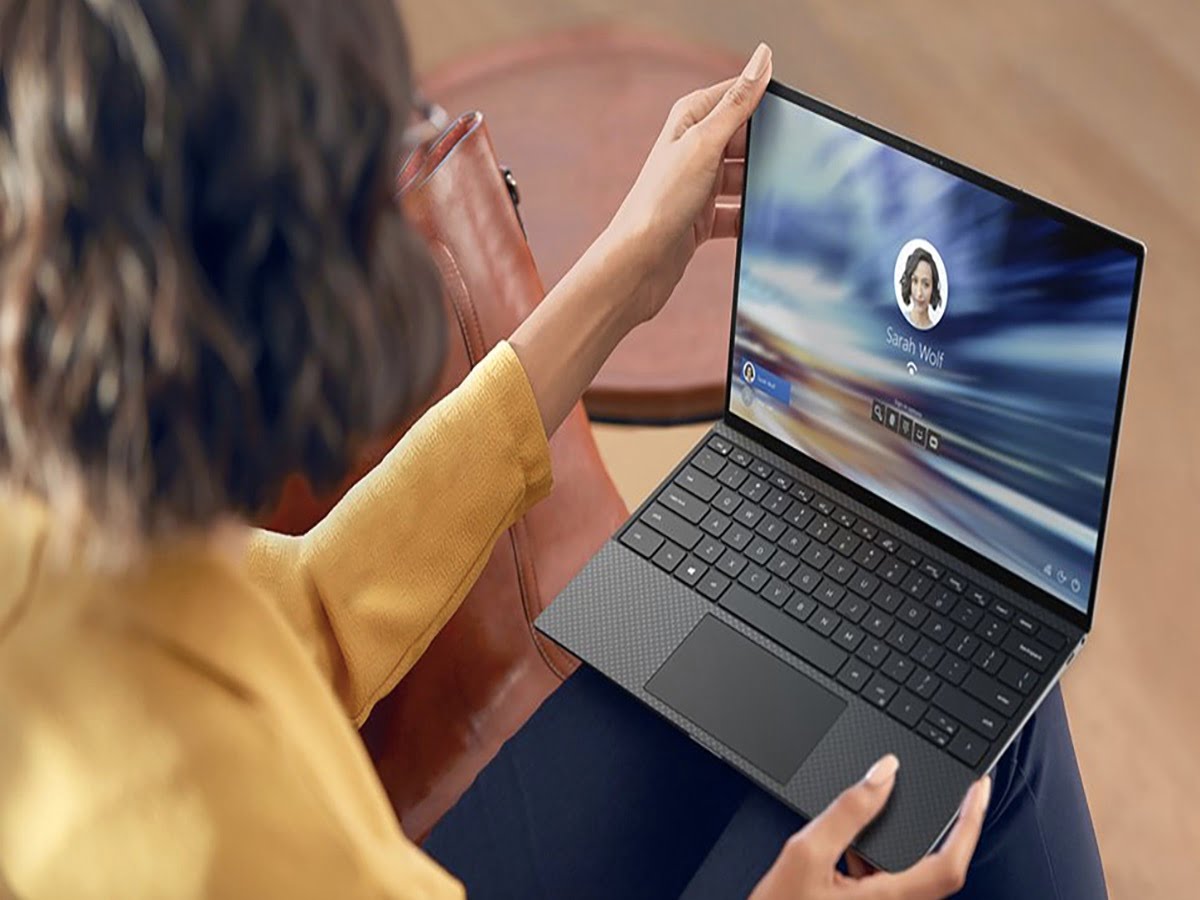 Laptops have been improving from time to time, thanks to your competitive market. Before, people took a lot of patience to study and bear with computer devices, where you have to use a separate mouse, keyboard, and monitor. Now, you can do everything on a more portable device, like a laptop.
These days, laptops are not only for office works or studies. Brands have been introducing gaming laptops in the market, and most people are already using gaming laptops for versatility. However, there are too many in the market already. If you're looking for an exceptional laptop for gaming and other activities, here's a Dell Inspiron 16 Plus review to consider. You might prefer this laptop more than other gaming laptops, and you'll find out why.
What's in the Box?
The box includes a Dell Inspiron 16 Plus unit that measures 13.99 inches by 9.74 inches by 0.66 inches. The size is right for all activities, whether you're typing documents or playing games. Compared to other laptops in the market, the size is not too hassling to store or bring, especially when you love working outside. Aside from that, it's not heavy to bring as well since it only measures 2.15KG. It's lighter compared to other gaming laptops.
The design of this Dell laptop is very classy as well. A lot of users love its modern design as it suits its size. The keyboard adds appeal to the overall appearance of the laptop. The texture also adds appeal, which is another reason to love it.
The keyboard provides comfort even when you use it for long hours. It's excellent when you have to type long documents or even play a game. The click sound is not annoying, which is why many college students. Moreover, the keys are not hard to press. The spaces add comfort, and the backlit keys make them more convenient to use.
The box comes with a charger, but it doesn't come with other freebies, like a stylus. Other laptops have freebies, but this one doesn't have any. You get a reasonable package for its price, which is not an issue for other users.
Specs
Display: 3072p x 1920p
Processor: Intel Core i7-11800H
Ports: two USB Type-A, one USB Type-C, one HDMI port, one display port, one card reader, and one 3.5mm combo jack
Connectivity: Bluetooth 5.2, Wi-Fi 802.11
RAM: 16GB
Storage: 2000GB SSD
Features
The Dell Inspiron 16 Plus laptop is one of the top-performing laptops in the market. The features will undoubtedly please you.
The performance of this laptop is the primary reason why it's in demand in the market now. Many people already opt for a multipurpose laptop that's excellent for both gaming and other activities. It uses an Intel Core i7-11800H, which makes it ideal for multitasking. You can switch from one computer task to another without worrying about lag or sluggishness. If you're pulling an all-nighter to finish some documents, you can browse, edit documents, or play games smoothly with its processor.
The display resolution of this laptop is impressive, having a 16-inch screen that displays 3072p by 1920p. If you're playing your favorite game, you'll love its graphics. The screen's display has the right contrast, saturation, and color, which is why you'll enjoy playing more. If you're also a movie buff, you'll enjoy watching it anymore on its widescreen. You don't have to plug it in a bigger screen to enjoy watching because the screen is already wide enough.
When it comes to gaming, you can anticipate a lot from this laptop. The performance and the graphics are both exceptional, letting you enjoy any game you play. If you're into adventure or action, you'll have an excellent gaming experience from using this laptop. The 16GB RAM will make sure you will not experience any lag while playing. If you're an aspiring pro gamer, this laptop will help you along your journey as a professional gamer.
The camera is not as impressive as other laptops, but it has a decent touch. For its price, the quality is decent enough for videoconferencing or taking shots on the laptop. However, if you're expecting a lot, it might not meet your expectations. Most of the time, you'll look grainy when you're using the camera. On the other hand, the camera has a built-in privacy shutter. You can close it anytime when you're not using it. It's a wise feature that will protect your privacy.
The speaker is impressive, which is why many users also recommend it for gaming. When you're playing sound, regardless if you're playing or watching a movie, the sound quality is exceptional. It doesn't sound too loud even when you boost the volume up. If you want to use your headphones or earphones, you can plug them in its combo jack. Furthermore, it can connect to Bluetooth devices with ease. You can assure no interruption when playing your playlist or watching a movie, even when you connect through Bluetooth.
Aside from the speaker, the built-in microphone performs well. Videoconferencing is not a problem even when you're using the microphone of the laptop itself. Your voice is clear, and it doesn't pick up other noises in the background while talking to someone. It's excellent for communicating.
The connectivity of this laptop is another feature to look forward to because it features Wi-Fi 802.11. Connecting to your internet at home or in public is hassle-free.
Also, the touchpad of this laptop is wide. If you're an aspiring graphic artist, you'll find this feature very handy. The texture of the touchpad is also right, letting you control the cursor without a hard time. Even without the use of the mouse, you're able to use drawing software through the touchpad. If you forget your Bluetooth mouse at home, that's not a problem at all with this laptop.
The laptop is not only focusing on gaming features. Thanks to its processor, you can maximize this laptop for editing photos or editing videos. The performance is fast that you can assure you're a stable photo editing software performance. You'll need a lot of switching, especially when you're editing apps, but the processor's performance will not fail you at all.
Lastly, the battery life of this Dell laptop is another feature of why it's in-demand in the market. Unlike other laptops in the market, the Dell Inspiron 16 Plus can last for 10 hours. It's excellent if you enjoy working or playing outside your house. Other gaming laptops can only last around three hours, but this laptop is very impressive. It may be a gaming laptop, but bringing it outside with a full battery will never be a problem.
Pros
Classy design
Excellent battery life
Widescreen
Cons
There are no display options.
Low-quality flex-in lid
Low-quality camera
Conclusion
The Dell Inspiron 16 Plus received an over-average rating from users because of many exceptional features. Many techies admire this laptop for a lot of reasons, but there are also some rooms for improvements, which Dell needs to check out.
Users admire the performance of the Intel Core-i7 processor most, especially on gaming and editing photos or videos. Many users were surprised at how the laptop performed because they could do a lot of things without having any performance issues. You can expect zero lag when you're using it, and that's one feature that any gaming laptop should have.
The sound quality of this laptop is also exceptional, and it matches its graphics and performance. When you're playing high-end games, like Valorant or League of Legends, this laptop will guarantee you exceptional gaming performance. Moreover, it doesn't create unwanted sounds when increasing the volume up, like other gaming laptops. The sound quality is too noisy that you'd prefer to wear a headset or earphones to enjoy the sound better than its output on the speaker.
Users also love its long-lasting battery life. Most gaming laptops can only last three hours when you're using them for gaming or other activities. This laptop can assure you long-lasting performance, even when you're playing games with full volume. There's no need to bring a charger with you when you're playing for few hours in your favorite café or public.
Lastly, a lot of users love its abundant ports without a bulky look. Most gaming laptops in the market have a bulky look, which some gamers don't appreciate. As for this laptop, it's slimmer compared to other gaming laptops, but it doesn't fall short on the number of ports available. It even has a card slot, which is a plus point for techies.
On the other hand, one of the features that need improvement is the built-in camera. It doesn't meet users' expectations who want to utilize the laptop for office works, such as video conferencing. The quality of the camera will give you a grainy image, which is not very ideal for professional calls.
Nonetheless, most of the features of this laptop are impressive enough to convince you why you should buy it. The Dell Inspiron 16 Plus will meet your expectations on other features related to multitasking or gaming, which is enough to consider if you don't have to use the laptop for office works.