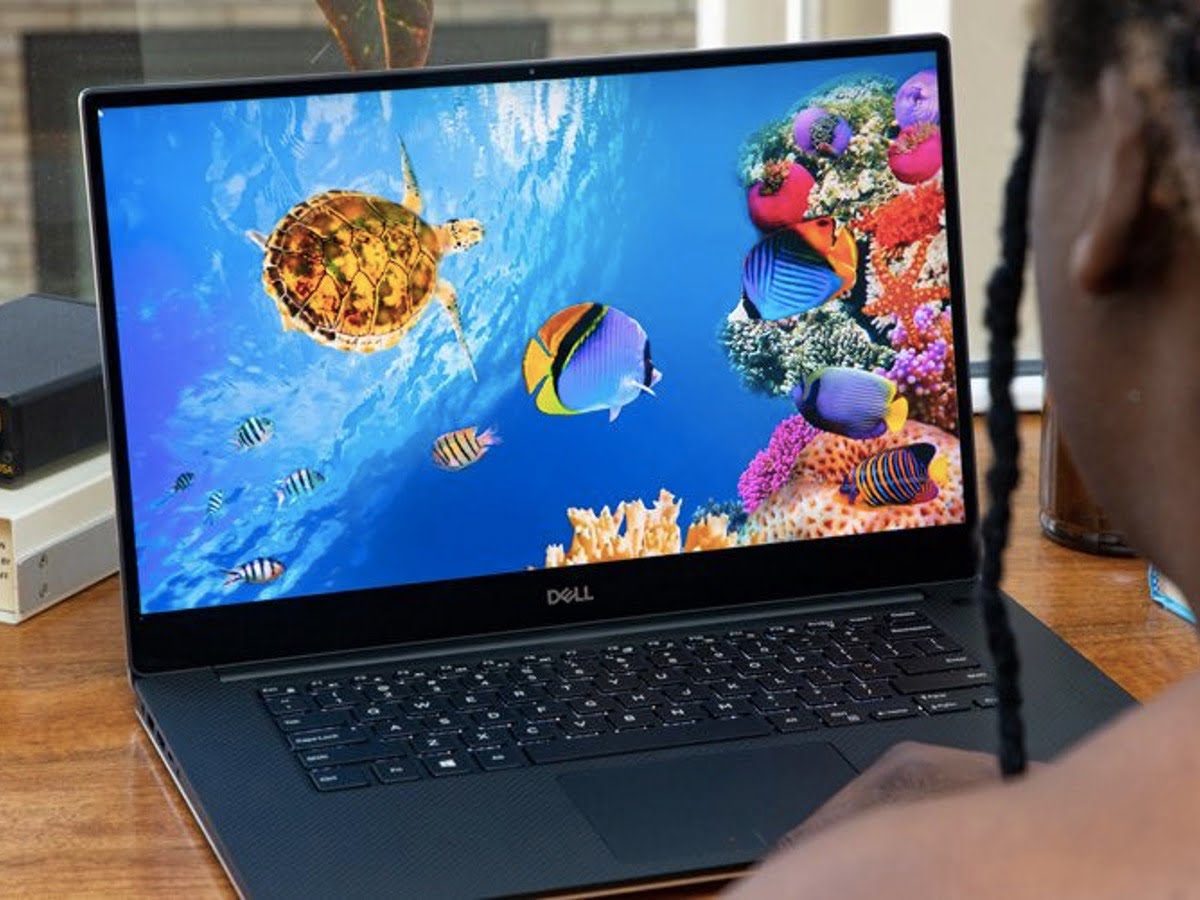 Gaming laptops are trending these days, and many techies prefer to buy one instead of typical laptops. Some laptops have limitations on what they can do, so others would buy a model that has everything they need. 
Gaming laptops are also expensive compared to typical ones, but these are always worth the money. If you need a handy laptop for all activities, here's the Dell XPS 15 OLED review to convince you why it's worth your investment. 
What's in the Box?
The box comes with a Dell XPS 15 OLED unit that measures 13.57 by 9.06 by 0.71 inches. You'll love the size of this laptop if you prefer working on a bigger screen and trackpad. However, it might not be very convenient to store in smaller bags, which is a struggle for some users. On the bright side, it's not very weighty at all since it only weighs 1.96 KG. Bringing it along is not very hassling since it's lighter than the previous models.
The style is another thing you'll like about this laptop if you prefer minimalistic designs. It looks elegant despite having a minimalistic vibe, and the keyboard's style matches the entire laptop. On another note, if you want a stylish laptop, its design might not satisfy you. 
Aside from the style, the durability of this model is never questionable as it comes from high-quality materials. You can assure that it will last longer. It's also not heavy at all despite using premium-quality materials. 
There are no other freebies included in this laptop, like a stylus or a gaming mouse. If you're expecting freebies, you might feel disappointed because it only comes with a charger. 
Specs
Display Resolution: 3456p x 2160p

Processor: 11th-Gen Intel Core i7-11800H

RAM: 16GB

Internal Storage: 512GB SSD

Connectivity: Killer Wi-Fi 6 AX1650; Bluetooth 5.0

Ports: two Thunderbolt 4, one USB-C 3.2, one SD card reader, one combination audio jack, and one wedge-shaped lock slot
Features
The Dell XPS 15 OLED is one of the most competitive gaming laptops these days, and gamers can't get enough of it because of its many features. 
Many gamers admire the performance of this laptop because it uses an 11th-Gen Intel Core i7-11800H processor. It guarantees no slowness when you use this model, regardless if you're watching a movie, browsing the internet, or editing photos. There are no application crashes when you use it, even when you switch frequently. 
Aside from browsing the internet or watching the movie, this model gives justice to gaming because of its 16GB RAM. It's undoubtedly impressive because it will let you play any game without unwanted interruption or sluggishness. Regardless if you're playing Valorant or other tactical games, the performance doesn't compromise your gaming performance. 
Another impressive feature of this Dell laptop is the display resolution. It surpassed the quality of other brands because of its 3456p x 2160p resolution. You can undoubtedly expect high-definition graphics when you watch a movie or play your favorite games. It makes video and photo editing exceptional, another good feature that most users yearn to purchase. 
This model comes with a fingerprint reader, which is another feature you'll love, especially if you don't prefer typing passwords. Unlocking your laptop is easier with the fingerprint reader. 
The camera of this Dell laptop gives a decent performance with its 720p-lens. It captures clear images, but there are minimal noises when you're taking a photo or videoconferencing. However, it still displays a clear face, which you'll need when using the camera on other tasks. 
When it comes to the speaker of this laptop, it's also not a disappointment at all because it plays a decent sound, regardless of the volume turned up. Playing any music from a different genre is more fun because you can enjoy a quality sound when you play it on the stereo. If you want to listen to your music alone, you can also use earphones or headphones and connect them to its combination audio jack. Plus, connecting it to other wireless devices is hassle-free, thanks to its Bluetooth feature. 
Lastly, this Dell laptop has an average battery life, which is impressive because it can last for seven hours under moderate usage. If you often go outside to work or play, you don't have to bring your charger if you're going to stay out for a few hours. Your battery will last, and it's one thing you'll undoubtedly appreciate about it.  
Pros
Exceptional resolution

Bigger trackpad

Lightweight
Cons
Pricey

Average battery life

Too big by size
Conclusion
The Dell XPS 15 OLED may be pricier compared to other laptops in the market, but many users recommend it because of its competitive features. Gamers gave it an outstanding rating, and here are some features of why it's exceptional. 
The performance matches most gamers' needs, especially when it comes to multitasking. People are becoming more interested in graphics designing, illustrating, and gaming. You'll need a laptop that can do all, which is why Dell meets the expectations of these people. Plus, the 16GB RAM also contributes to its overall performance. 
The battery life may be average, but it can already last you about seven hours without a charger. If you're bringing your laptop outside for work or other stuff, you can use it for longer hours than other brands that only last for about five hours. 
Lastly, the display resolution is undoubtedly exceptional, especially when you're into gaming. It displays high-definition graphics on its widescreen, letting you enjoy every moment while using it. Plus, it comes with a wider touchpad, which adds convenience to the user while playing, designing, or browsing the net. 
On another note, the camera of this laptop needs improvement. There are some noises in the background when you use the camera for photos or videoconferencing, but it still gives a clear view of your image. 
It may be expensive to some, but the features of this Dell laptop will satisfy you because it's ideal for workers, students, graphic artists, or gamers. It's worth your investment because of many things, especially the performance.